Police spend £18million on unmarked cars
Jaguar XF, Audi A6 and BMW X5 among the luxury cars paid for by taxpayers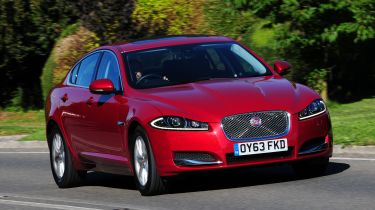 Police forces in the UK have spent £18million on unmarked police cars, with executive models including the likes of the Jaguar XF, Audi A6 and BMW X5 arriving on police fleets.
A Freedom of Information request by the Daily Mail found that the West Midlands force had spent the most on their cars with £4,493,889 used to buy high performance and luxury models over the past three years.
Lancashire police force came in second with a total of £2,027,986 on their unmarked cars, while Greater Manchester had splashed out £1,999,842 and Hampshire had spent £1,653,054.
High performance vehicles used by office and admin staff
The vehicles weren't just the used for high-speed pursuits, instead some of them were being used by office and admin staff for non-emergency situations.
Speaking to the Daily Mail, Matthew Sinclair, Chief Executive of the TaxPayers' Alliance said: "The police budget should be spent fighting crime, not on swanky motors for chief constables.
"Forces need performances cars for undercover work but that's not a reason to buy them for those spending their life behind a desk.
"Axing flash run-arounds for police chiefs is a simple way to save taxpayers' money while protecting front line policing."
However, Andy Kelly, West Midlands Police's Head of Fleet Services, explained: "When we buy vehicles we are required to follow Home Office vehicle acquisition frameworks, which are in place nationally.
"Vehicles are put forward for consideration then assessed on '"fitness for purpose" and cost effectiveness. Following this process, awards are then made to manufacturers."