UK's regions with worst-kept cars revealed
Stats show where drivers have received most fines for poor maintenance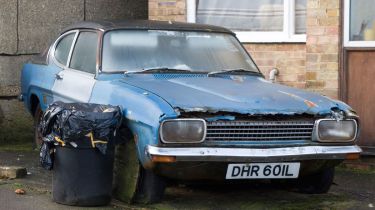 Caerphilly is the worst county in Great Britain for cars being in an unsafe condition on the road.
Figures from the Driver and Vehicle Licensing Agency (DVLA) reveal 14 out of every 10,000 people in the South Wales county were issued with penalty points for having poorly maintained cars last year under construction and use offences. Endorsements were handed to motorists driving with illegal tyres, defective steering and dodgy brakes, plus unsafe loads. 
Caerphilly's total is almost five times the British average, and follows a trend where Welsh and Scottish areas are the worst performers in the country. The stats show the best-kept cars are in Warwickshire – just one driver per 10,000 was issued with penalty points there in 2013.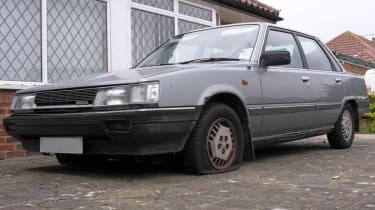 An AA spokesman told us that while poor weather, such as flooding, can damage cars, the economic climate was more likely to be forcing drivers to ignore car care. "A shortage of money means people have neglected maintenance," he said. "That stores up problems."
Unsurprisingly, Greater London racked up the highest number of offences, at over 5,000, but with a population that tops eight million, it was only sixth in the per 10,000 list. Defective tyres were to blame for most of the penalty points issued across Great Britain – in 2013, they accounted for nearly 12,000 offences.
The Association of Chief Police Officers said it was determined to tackle the causes of unroadworthy cars. "Motorists must comply with legislation as it's there to keep us all safe," explained a spokesman. "Defective brakes, lights and tyres will not be tolerated."
Areas with worst maintained cars
| | |
| --- | --- |
| County | Offences*    |
| Caerphilly | 14.15 |
| Durham | 13.12 |
| Wrexham | 10.1 |
| Moray | 7.85 |
| Dumfries and Galloway | 7.02 |
Areas with best maintained cars
| | |
| --- | --- |
| County | Offences* |
| Warwickshire | 1.01 |
| Eilean Siar (Western Isles, Scotland) | 1.08 |
| Somerset | 1.1 |
| North Yorkshire | 1.11 |
| Monmouthshire | 1.2 |
*Offences per 10,000 population. Source: DVLA