South Korea introduces women-only parking spaces
Female specific spaces are longer, wider and have pink outlines with skirted women logos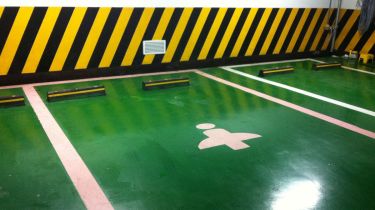 In a move to make the city more female-friendly, Seoul in South Korea has created special women-only parking spaces for improved safety, and not as a statements of their parking abilities, the city claims.
Dubbed 'she-spots', the spaces are apparently longer and wider than other spaces in the city, and are outlined in pink with a skirt-wearing pink figure to help identify them.
The spots are placed in better-lit areas to help improve security, and are also closer to shopping infrastructure, such as elevators and escalators.
The spaces are just one part of an estimated £55 million programme to make the city more female-friendly, which also includes pavements resurfaced with a slightly spongy material that makes them easier to walk on in high heels.
In conversation with the Korea Times newspaper, the Assistant Mayor for Women and Family Affairs, Cho Eun-hee stated: "It is like adding a female touch to a universal design and make things more comfortable for women".
However, Korea isn't the first country to have female-only parking places. China, Kuwait, Malaysia, Indonesia, Austria and Italy also keep spots clear just for women.
In 2012, the mayor of Triberg, Germany, caused controversy when female and male-only parking spots were designated. The male spots were located between concrete pillars that could only be reversed in to. This supposedly made them harder to park.