The ultimate guide to autonomous emergency braking
We look at new safety kit claimed to be as important as the seatbelt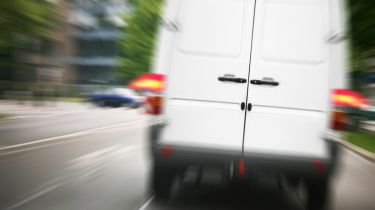 From 2015, Euro NCAP has said its five-star crash test safety ratings will almost exclusively be reserved for cars with autonomous emergency braking (AEB).
The announcement ensures that the technology is set to play an even more prominent role on new cars coming to market – but what is it, how does it work and how can you get it? We've put together this comprehensive guide to explain all...
AEB works independently of the driver to intervene in a 'critical' situation and apply the brakes to prevent a crash. It's available on most premium models, but less common on mainstream cars.
To qualify for a five-star rating, makers' cars will have to feature AEB which works in city driving and at higher speeds. And from 2016, Euro NCAP will go a step further and include pedestrian detection systems, too.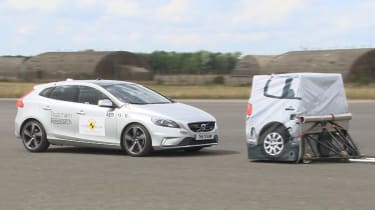 A Euro NCAP spokeswoman told Auto Express that the biggest challenge now is getting it fitted to mass market cars.
She said: "Public perception and consumer willingness to pay normally determine at what rate car makers will make these systems more widely available. We think that making these systems a prerequisite for five stars will boost market availability and uptake significantly."
Thatcham, the research centre that sets insurance groups for cars, has assisted with developing the new Euro NCAP tests. Matt Avery, Thatcham research director, wants a £500 Government incentive scheme introduced to help drivers afford the tech he describes as "the next seatbelt".
He said: "Crashes have a cost to society – healthcare, insurance, repairs, congestion, pollution. AEB can save you money and save your life. It's a no-brainer."
Despite the rise of these systems in new cars, research by Accident Exchange has suggested that rear-end collisions have risen in the past three years and that they make up 35 per cent of all crashes.
Liz Fisher, Director of Sales Development at Accident Exchange, said "it could be argued that increased connectivity in cars means the modern driver has more distractions while at the wheel from other technology, like mobile phones or MP3 players."
• Pregnant women more likely to crash
Our chart below shows how widely available the technology is at present. A spokesman for Volkswagen told Auto Express: "It's definitely a system we see as being rolled out on more and more models as standard."
*Thatcham data. Correct up to March 2014
Insurance premiums will be lower
Choosing autonomous emergency braking (AEB) could look a pricey option – but it can reduce insurance premiums.
Many models fitted with the tech as standard or as an option drop by up to five insurance groups, which directly results in a lower yearly policy.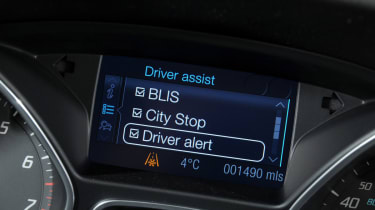 The cheapest option is Ford's Active City Stop at £200. As our research suggests you could save up to £60 on your premiums, this would pay for itself after just a few years. Add this to the fact you're less likely to have an accident and need to pay for repairs or lose a no-claims bonus, and it becomes more attractive.
Graeme Trudgill, executive director of the British Insurance Brokers' Association, said: "Insurers will look more favourably on cars fitted with the technology and research from the US shows it does positively reduce claims."