Driving licence fees to be cut by 32% this year
The Government is to slash the cost of applying for a UK driving licence with first licences costing £16 less and renewals down by £6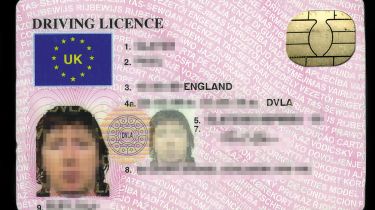 The cost of applying for your first UK driving licence, and renewing it at the required 10-year intervals, is set to fall by up to 32% under new Government plans.
A public consultation on driving licence fees was announced today by Chief Secretary to the Treasury, Danny Alexander, and Transport Minister Claire Perry. If the plans are pushed through, the new UK driving licence fee structure is set to take effect by October 31 this year.
• Driving abroad: we take our left-hand drive test
The plans set out proposed reductions in driving licence fees of 32% for those applying online and 15% for motorists making paper applications. That means online applicants for their first licence would benefit from a drop of £16, from the current £50 to a new fee of £34.
Anyone renewing their licence online would pay £14 instead of the current £20, netting a £6 saving. Driver tachograph cards would fall from £38 to £32.
"The cost of driving can be significant, especially for new drivers", said Transport Minister Claire Perry. "I'm pleased to say that we are planning to save drivers £18m a year by cutting licence fees, thanks to the DVLA making significant savings to their running costs."
• Brits running the risk of massive Euro car rental bills
The DVLA is currently reviewing its whole fee structure and this consultation is only the first phase. As new digital technology makes it cheaper for the DVLA to deliver its services, it's not beyond the realms of possibility that further savings on fees could be coming motorists' way in the future.  
DVLA Driving Licences infographic
Everything you need to know about the UK driving licence...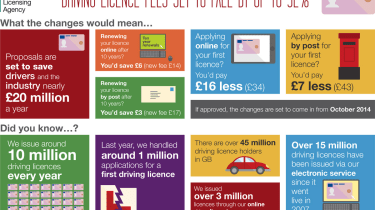 What do you think about the proposed reduction in UK driving licence fees? Is it a useful cut in motoring costs or a drop in the ocean for cash-strapped car owners? Join the debate in the comments section below…