New tech developed to stop phone use at the wheel
Brazilian scientists reveal tech that can tell if a driver is using a phone behind the wheel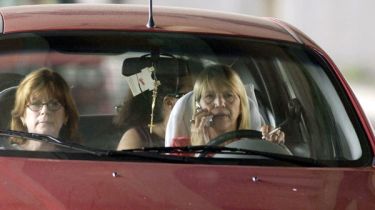 Scientists in Brazil have developed a new system that can detect if a driver is using a mobile phone while driving.
The dashboard-mounted camera can determine skin patterns using facial recognition software and sounds an alarm if a handheld device is held up.
The research estimated that 80 per cent of crashes and 65 per cent of near collisions involved drivers inattentive to traffic for three seconds before the event and dialling a telephone number, for example, consumes about five seconds, resulting in 140 metres traveled by a vehicle at 100 km/h (62mph).
• Driverless cars could be on the road by 2015
It's hoped that if tests prove successful the system would be used by hire car companies wanting to discourage distracted driving or on company car fleets. Concerned parents could also use the tech to make sure their children aren't using a phone while driving.
The scientists at the Santa Catarina State University are now working on only running the system when the car is moving or increasing detection sensitivity at higher speed.
Would you like to see mobile phone detection systems in use in the future? Leave your comments below. Alternatively, take a look at some of the future car tech that's coming our way over the next few years.