EU cops to hunt down speeding Brits
New laws allow European police to trace drivers - but our cops can nab foreign speeders, too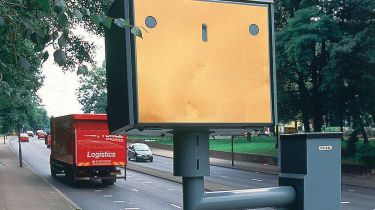 British drivers caught committing motoring offences in Europe will be hunted down by foreign traffic cops for payment of fines - potentially putting a strain on the UK justice system.
Currently, motorists using their own vehicles abroad avoid punishment if caught by a speed camera, only paying the fine if stopped by roadside police.
But the European Parliament has now voted in favour of new laws that give police forces on the Continent powers to track drivers down and pursue payment.
• Driver gets 40 points without ever holding a licence
91 per cent of MEPs voted in favour of the new law and it's hoped it'll help the EU reach its target of cutting road deaths by half and injuries by 40 per cent by 2020.
Authorities can use a car's registration plates to find out who the owner is, where they live and send letters demanding payment. Court action can be threatened, too.
The French Government estimates around 500,000 UK drivers commit traffic offences in France every year. UK transport officials are concerned this new law could place a significant burden on the court system in this country, with courtrooms being swamped by requests from other countries.
The new enforcement rules cover penalties for speeding, ignoring red lights, drink and drug-driving and using a mobile phone.
• New drug-driving laws: all you need to know
The EU ruling also allows UK police forces to track down foreign drivers who flout the law in this country. However, while the EU laws come into effect in May, the Driver and Vehicle Licensing Agency has been given a two-year extension – until 2017 – to adapt its system before it's legally bound to share data of UK drivers caught abroad.
The EU is expected to take legislation a step further next year with a move to "harmonise" penalty points, meaning drivers could lose their licence from a foreign transgression – although roads minister Robert Goodwill pledged the Government would strongly oppose any vote on transferring points.
• Motoring offenders could plead guilty or not guilty online
"We will defend the rights of British drivers and have been clear that people's private data must be protected," he said. "Nothing in the new directive will allow a country to impose penalty points on the licence of a driver from another member state. The Government will oppose any such proposal."
Have you been caught speeding abroad? Tell us about your experience below...