Driverless cars to reduce accidents and create UK jobs
New study puts UK at forefront of autonomous tech push with £51 billion economy boost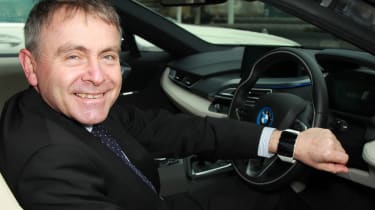 Driverless cars will reduce serious traffic accidents in the UK by 25,000 a year by 2030, a new report has predicted. The development of autonomous and connected vehicles will create 320,000 UK jobs, too, although study authors admitted this is a net figure with some professional drivers losing jobs.
The research, which the Society of Motor Manufacturers and Traders (SMMT) commissioned KPMG to complete, also forecasts that the UK will be at the forefront of the emerging autonomous car tech, which will add £51 billion to the economy.
It comes after George Osborne announced a further £100 million in funding for the driverless car projects in the UK during the 2015 Budget. Four trials are due to start this year.
Connected car and autonomous driving technology includes anything from being able to access the internet while on the move or streaming traffic updates to your car to self-driving to an available parking space.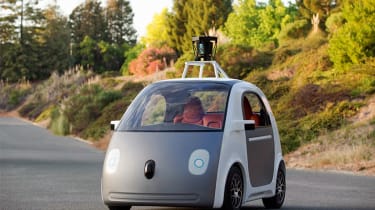 Some of the safety-orientated tech is already making its way onto top spec models - like self-parking and autonomous emergency braking - and Robert Goodwill, transport minister, urged manufacturers to make it standard on base models as soon as possible.
He added that: "New technology is fundamental to Government's ambitious vision for our roads. Connected and autonomous cars will help us move towards a smart, safe, efficient and low-carbon future."
Mike Hawes, SMMT chief executive, said the report shows how the UK is leading the way in developing the tech and cars of the future. He said: "Connected and autonomous cars will transform our roads and the way our society functions for generations to come. The UK must grasp the opportunities ahead and ensure it is continually at the forefront of pushing through these next breakthrough technologies."
One of those UK companies leading the charge is Jaguar Land Rover. Mike Bell, JLR's global connected car director, stressed its cars would focus on mixing driverless systems with cars that are still enjoyable to drive.
"The potential of the connected car is huge. It is certainly one of our top priorities and we are making a significant investment in the technology, skills and partnerships to make this a reality. We have huge potential to ensure the car has a prominent role in the Internet of Things, which will enhance the driving experience and make driving smarter, safer and even cleaner in the years to come."
Do you think driverless car technology will catch on? Tell us your thoughts in the comments section below...