UK automotive industry wants Britain to remain in the EU
Brexit or Bremain? Research by the SMMT shows over three quarters of its members want Britain in the EU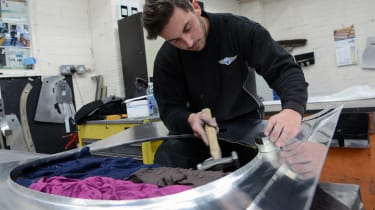 The majority of the UK's automotive sector wants Britain to remain in the EU, viewing it as more beneficial for both the industry and the consumer. This is according a new study by the Society of Motor Manufacturers and Traders (SMMT).
Over three quarters of SMMT members would vote against a Brexit, citing it a better business choice. Only nine per cent say leaving the EU would produce a more favourable outcome, while 14 per cent remain uncertain between the two camps. 
The SMMT represents 88 per cent of the large automotive companies in the UK, and 73 per cent of the small and medium-sized businesses that make up a large part of the supply side network. The automotive industry supports 800,000 jobs across the country and contributes over £15billion a year to the UK economy. 
Close to two thirds of the respondents believe the EU automotive market has a positive impact on their business, and over half argue that access to a skilled workforce, and the ability to influence industry standards and regulation are crucial benefits of Britain remaining an EU member. A potential Brexit is feared by 59 per cent of the members, many citing negative long term business impact.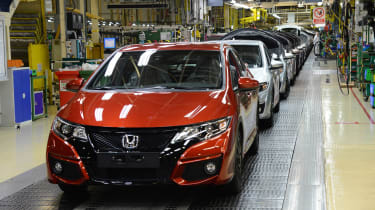 Mike Hawes, SMMT Chief Executive, said: "The message from UK Automotive is clear – being in Europe is vital for the future of this industry and to secure jobs, investment and growth. UK Automotive is thriving, with record car exports, new registrations and the highest manufacturing levels for a decade.
"Our industry supports 800,000 jobs across the UK and contributes more than £15 billion to the UK economy – our members have clearly stated that pulling out of Europe could jeopardise this."
Dr Ian Robertson, Member of the Board of Management, BMW AG, said: "Our experience shows that the free movement of components, finished products and skilled workers within the EU is extremely beneficial to British-based business. 
"We firmly believe Britain would be better off if it remained an active and influential member of the EU, shaping European regulations which will continue to impact the UK whatever the decision in June."
A referendum on Britain's future in the EU has been scheduled for 23 June 2016.
Are you in favour of Brexit or Bremain? Let us know your EU view in the comments section below...