UK supply chain to invest £225m by 2020
Quarter of a billion investment aimed at boosting British content of UK-built cars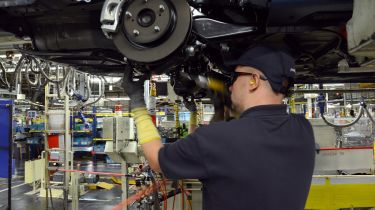 The UK supply chain will invest £225 million over the next three years in a bid to boost the British content of vehicles built on these shores, according to a new report from the Society of Motor Manufacturers and Traders (SMMT).
The SMMT survey reveals investments totaling nearly a quarter of a billion will be made in plant, machinery and tooling creating new products, facilities and jobs. There will also be investment in skills training for current employees and apprentices.
The news comes as the UK hosts its first ever Automechanika supply chain and aftermarket trade show this week with the industry looking at ways it can increase British parts in UK-built models.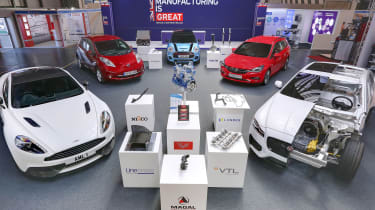 Currently 41 per cent of the components in the average Brit-built car are sourced on these shores - that's up from 36 per cent in 2011. This looks set to grow, too, as three-quarters of those surveyed by the SMMT said their business would look to pursue new contracts with British-based customers by 2020.
Already the UK supply chain consists of more than 2,000 companies employing 78,000 people and contributing £4.3 billion directly to the economy.
The SMMT figures reveal the £225m of investment is dependent on skills shortages being remedied and the strength of Sterling holding up.
Other possible barriers to growth include overseas competition, energy costs and the difficulty of securing funding or financing.
It's also dependent on the continued success of the UK automotive industry as a whole - an industry that has hit record sales over the last few years. Mike Hawes, SMMT chief executive, said: "Britain's car industry is booming, exporting more than ever, and it's encouraging to see this opening up huge opportunities for the UK supply sector.
"A strong domestic supply chain is critical to a successful automotive sector and we are confident that, with the right political and economic conditions, significant supply chain investment can be secured, delivering more jobs and growth."