Not shopping around for car insurance costs young drivers £350 a year
Young drivers pay over £350 more for their car insurance by not shopping around for the cheapest policy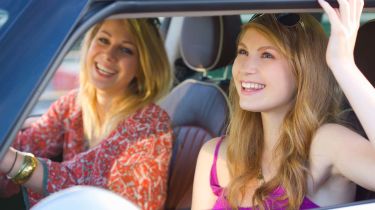 Rising insurance premiums coupled with motorists not shopping around for the cheapest car insurance deal is costing young drivers in Britain over £350 a year, new research has found.
Data analysis by comparethemarket.com found that insurers are taking advantage of motorists automatically renewing their policy without looking around for a cheaper quote. The gap between the cheapest policy and the average price paid for insurance has now reached £123 – the highest since 2012.
• Cheapest cars to insure 2016/2017
With buyers not taking advantage of the best deals, the gap could rise further in the future, too. Experts foresee insurance premiums rising in 2017 as a result of the recent Insurance Premium Tax hike from 10 to 12 per cent by the Government.
The month of December alone saw the cheapest and average insurance prices go up by £20 and £30 respectively, with the cheapest policy now costing £608, while the average price of car insurance is now £738.
The figures also showed that the 'savings variable' – a percentage showing the difference between the average and cheapest policy – has grown from 15.8 per cent in January 2016 to 17.6 per cent in December the same year across all premiums.
Young drivers have the most to gain by shopping around
The research highlighted that young drivers are particularly likely to lose out the most, as those aged between 17 and 20 on pay on average £352 more than they should, while older drivers pay significantly less. Drivers aged between 65 and 79 were found to pay just £42 more for their insurance.
• Cheap car insurance tips for young drivers: top tips
Dan Bass, head of motor insurance at comparethemarket.com said: "The cost of motor insurance at the moment is an unwelcome gift for motorists. Jumping from £708 to £738 is a pretty large increase. The potential savings of £130 shows that renewal prices and cheapest price quotes are getting further and further apart, which may suggest that insurers are increasingly relying on customer inertia."
"The only way to mitigate these rises and encourage competition among providers is for consumers to shop around."
Do you shop around for the cheapest policy before renewing your insurance? Tell us in the comments below...