Brexit fallout could add £2,300 to UK car prices
If the UK leaves the EU with no trade agreements, car prices could to rise by more than £2,300, according to a new survey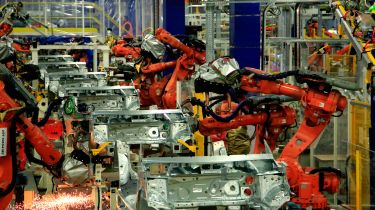 Average car prices could rise by more than £2,300 under a 'hard Brexit', new research has shown.
If the UK were to exit the European Union without any trade agreements it would fall back on the World Trade Organisation (WTO) regime, where finished cars would face a 10 per cent tariff, with components facing a 4.5 per cent fee, to enter the European market.
• UK car prices and specs guide
Research by consultancy PA Consulting estimates the tariffs would add £2,372 to the price of an average car. The tariffs would apply to both imported and exported cars with the report stating carmakers would be likely to pass any price increases to buyers.
Prime Minister Theresa May recently announced she would sign Article 50 on 29 March - the formal process of leaving the European Union - thereby initiating the two-year trade negotiation period between the UK and the EU. The PM has hinted the UK may not remain part of the EU single market, in return for having greater control of its borders in the future.
What could a 'hard Brexit' mean for UK car manufacturing?
The report warned that if 10 per cent tariffs were introduced manufacturers would look to move production outside the UK. According to PA Consulting, the cost of exporting 200,000 cars a year from the UK would be £460million, which would "easily" cover the cost of building a new plant in the EU area.
Though the report highlighted that the tariffs may motivate some companies that currently export heavily into the UK to move production into Britain, it said a hard Brexit would be the "worst-case scenario" for the British automotive sector, estimated at £72billion and supporting around 800,000 jobs.
Tim Lawrence, global head of manufacturing at PA Consulting Group, said: "Both the EU and the UK would benefit from keeping free trade and supply chains unaffected because any tariffs would be damaging for both sides based on today's complex supply chain arrangements.
"Car makers will have to review their manufacturing and supply chain network and investment decisions and plan for scenarios based on extra tariffs and charges/incentives on corporation tax. Some may consider investment options into the UK, but equally some may consider investing into the EU."
Could you have afforded your current car if it was £2,300 more expensive? Tell us in the comments below...