Complaints about car finance rise 64% with car insurance not far behind
Complaints about car finance rose by 64 per cent last year, with motor insurance up by 38 per cent, too, according to the Ombudsman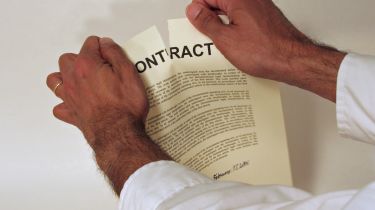 Car finance deals and car insurance policies were among the highest complained about sectors for the Financial Ombudsman last year, according to new figures.
Despite registering 237,576 fewer complaints overall in 2016 than the previous year, representing a 14 per cent decline, the Ombudsman saw a worrying 64 per cent rise in vehicle finance complaints.
The number of people contacting the Ombudsman about a problem with their vehicle finance provider reached 5,029 in 2016, up from 3,072 in 2015. The Ombudsman attributed some of this growth to the rising number of cars bought on finance, which now accounts for nearly nine out of ten new cars in the Uk. The Ombudsman resolved a quarter of hire purchase complaints last year.
• Bad credit finance: what is a subprime loan and should you consider one?
The Ombudsman said: "We saw more complaints about hire purchase agreements as a whole. And as sales of new cars continued to grow, we heard from people who'd taken out PCP agreements."
However, a rise in new car sales may not be the only contributing factor, as earlier in the year, the Financial Conduct Authority said it will begin to investigate "irresponsible" lending practices in the vehicle finance sector. The watchdog said it was concerned about a lack of transparency in the market and people being pushed into deals they may not be able to afford.
Vehicle finance wasn't the only sector seeing a surge in complaints. Problems relating to car insurance also grew by 38 per cent. Last year 11,844 people got in touch with the Ombudsman about their vehicle policy, up from 8,585 in 2015, making up nearly a third of all insurance complaints.
Logbook loans, where motorists use their logbook as collateral for a loan, were another sector that saw a surge in complaints. Although the number of people complaining about their lender rose from 59 to 103 between 2015 and 2016, this represented a 75 per cent rise for the Ombudsman.
Are you worried about the rising number of car finance and motor insurance complaints? Have you ever had cause to complain? Tell us in the comments below...