Whiplash crackdown will save drivers £35 a year on insurance
The Government has announced it will ban claims without medical evidence and introduce a cap on insurance payouts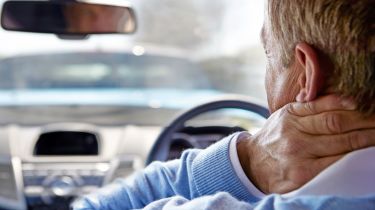 The Government is introducing new rules to stem the rising cost of car insurance by clamping down on fraudulent whiplash claims.
In today's parliamentary opening speech the Queen said: "Legislation will be introduced to modernise the court system and to help reduce motor insurance premiums."
• Best car insurance companies 2017
A new Civil Liability Bill will save motorists an estimated £35 a year and includes a ban on drivers making claims without medical evidence and a fixed tariff of compensation for whiplash injuries with a duration of up to two years.
Claims for whiplash injuries after car crashes have risen 50 per cent in the last decade with premiums jumping an average £110 in the last year alone.
The Government launched a consultation on the bill in November 2016 with proposals to "reduce the unacceptably high number of whiplash claims and allow insurers to cut premiums". The consultation proposed a compensation cap of £425, with the average payout currently £1,850.
The consultation also set out to raise the limit for compensation in the small claims court for all personal injury claims from £1,000 to £5,000 but it's not yet clear whether this will be included in the Civil Liability Bill.
When the consultation was launched the then-Justice Secretary Liz Truss said: "For too long some have exploited a rampant compensation culture and seen whiplash claims an easy payday, driving up costs for millions of law-abiding motorists.
"These reforms will crack down on minor, exaggerated and fraudulent claims. Insurers have promised to put the cash saved back in the pockets of the country's drivers."
Do you think these mesures will curb the problem of wiplash claims? Let us know in the comments...