Geneva Motor Show 2020: dates and tickets
From all-electric city cars to 600bhp supercars, here is our guide to what you can expect to see at the 2020 Geneva Motor Show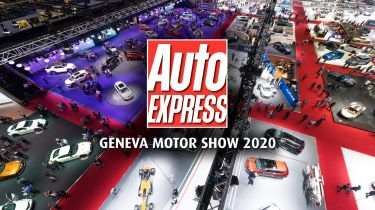 What is the Geneva Motor Show?
The Geneva Motor Show is held annually at the Geneva Palexpo in Switzerland, and in terms of importance for the European, and possibly global, car industry is rivalled only by the Frankfurt Motor Show and Paris Motor Show - which are held biennially in alternate years.
The Geneva show is a hotbed for European car launches, and is the stage for a clutch of the biggest new car unveilings each year. The event as a whole drew an audience of well over half a million people to come through the doors in 2019.
Dates:
The Geneva Motor Show will be open from Thursday 5 March to Sunday 15 March, with the press day on the 3 March. 
Opening hours:
When the Geneva Motor Show opens its doors to the public, the halls will be accessible between 10am and 8pm. During the weekend, the hours are 9am to 7pm.
Location:
The event is held in Palexpo exhibition centre, located directly adjacent to Geneva airport. For those with a poor sense of direction, the address is: Route François-Peyrot 30, 1218 Le Grand-Saconnex.
Due to its proximity to Geneva airport, there are plenty of transport links with trains and buses running constantly from both the airport and the city. Driving is also an option if you fancy renting a car and, although the Palexpo car parks are reserved for exhibitors, car parks within 5km of the venue offer an estimated 5,000 spaces during the week and 10,000 spaces during the weekend. Just be prepared for some heavy traffic.
Tickets:
Tickets for the 2020 Geneva Motor Show are available from the event's official website. They're not unreasonable either, considering the breadth of displays. Adults are charged 16 Swiss Francs (about £13), pensioners, disabled people and children between the ages of six and 16 will only be charged 9 Swiss Francs (around £7). As an added benefit, there's a 50 per cent discount on any tickets bought after 4pm on the day of entry.
Hotels:
As you can imagine, Geneva is hardly short of accommodation. Be warned, however; the hotels fill up fast when the motor show is in town, so rooms are costleir than they are during the rest of the year.
It's a great event to pair with a ski-trip though, with plenty of resorts in the near vicinity. There's also an official package that will get you a hotel room, free use of public transport and ticket to the show from 64 Swiss Francs per person (about £48).
Let us know which car you're most looking forward to in the comments section below...