Ford Escort Mk1: Buying guide and review (1968-1975)
A full buyer's guide for the Ford Escort Mk1 (1968-1975) including specs, common problems and model history...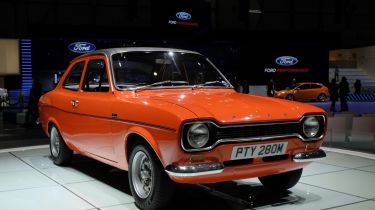 From affordable road car to highly competitive race and rally car, the Ford Escort Mk1 has worn many hats over the years. And in all the intervening years nothing has changed – Ford's hugely successful Anglia replacement still offers cheap and fun motoring, with reliability and style.
Some examples offer more of these elements than others (1.1-litre cars don't go too large on the fun factor), but whichever version you buy, those revvy engines and rear-wheel drive combine to give a great mix of driver satisfaction. 
During seven years of production, more than two million Mk1 Escorts found buyers. Such success was guaranteed by low pricing and a huge range of derivatives thanks to various body styles and a wide range of engines. So it didn't matter whether your thing was a 1.1-litre runabout or a snarling high-revving twin-cam, there was an Escort for you. 
Now, the Escort Mk1 remains eminently affordable, although some versions are more attainable than others. The RS1600, Mexico and Twin Cam were all the work of Ford's Advanced Vehicle Operations (AVO) department, and these models are now the most sought after – although the RS2000 is also coveted. But you don't need massive performance and go-faster stripes to enjoy Escort motoring. 
Which Ford Escort to buy?  
The choice of Escort Mk1s may be bewildering, but that's because there really is something for everyone. From unfeasibly cheap load carrier to tyre-smoking sportscar, there's a version for every occasion. Even better is the fact that tuning and upgrading the cars is so straightforward, with dozens of suppliers able to sell you bits to modify any of the mechanicals.  
But you have to be careful; the most desirable Mk1s – and hence the most valuable – are the ones most likely to be faked. So before parting with your cash, join a club and make sure that all is what it purports to be.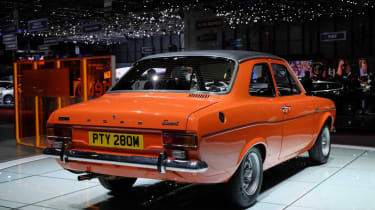 Set your sights on something with at least a 1.3-litre engine. Two-door cars carry a premium because they're often converted into rally weapons, so four-door cars and estates tend to be the most accessible.
But it's the sporting Escorts that will always be the most collectable as they're the most fun, so hunt down a cracking Mexico or RS2000, having made sure it's the real deal. Or if your pockets are much deeper, a Twin Cam or RS1600. You'll pay plenty for one of these, but it's these editions which provide the most fun as well as the best investment potential.  
Ford Escort Mk1 Performance and specs
Model
Ford Escort RS Mexico
Engine
1599cc, four-cylinder
Power
1599cc, four-cylinder
Torque
92lb ft @ 4000rpm
Top speed
99mph
0-60mph
10.7sec
Fuel consumption
33mpg
Gearbox
Four-speed manual
Dimensions and weight
Wheelbase
2400mm
Length
3975mm
Width
1568mm
Height
1384mm
Kerb weight
785kg
Ford Escort Mk1 Common problems 
• Rust: the Escort Mk1 rusts badly, but most panels are available as well-made repro items. Check the MacPherson strut top mountings, the inner wings, the scuttle and all outer panels. The transverse leaf spring hangers dissolve, along with the sills, rear wheelarches and floorpans. So does the windscreen surround and the boot floor. 
• Engines: cooking Escorts use Ford's Kent engine, in 1098cc or 1298cc guises, with a 1598cc edition in the Mexico; the RS2000 got a 1993cc Pinto unit. The RS1600 has a 16-valve Cosworth-developed 1599cc twin-cam BDA engine and the Twin Cam features a Lotus Cortina-derived powerplant. The BDA and Twin Cam are much harder to work on and parts are far more expensive.  
Partnership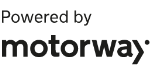 Need to sell your car?
Find your best offer from over 5,000+ dealers. It's that easy.
• Cam followers: the Kent engine suffers from worn cam followers, so listen for noisy tappets.  
• Timing belt: the Pinto engine has a rubber timing belt that can fail prematurely, but it's cheap and easy to renew. 
• Transmission: Escorts with a Kent engine could be fitted with a three-speed Borg Warner automatic transmission, but most cars got a four-speed manual gearbox. Of the three different manual transmissions fitted, the 1.1 and 1.3-litre cars have their own 'box, but with closer ratios if the car was a GT or Sport. The Twin Cam, RS1600 and Mexico had a unit like that in the Cortina and Corsair (known as the 2000e gearbox) – while the RS2000 had its own transmission. 
• Gearbox bearings: autos just keep going. Listen for rumbling bearings in the first three gears of a manual gearbox; once they start making a noise they'll soldier on for years without problems. 
• Gearbox crunching: if the gearbox crunches as you're changing ratios, it's probably a stretched clutch cable, which eventually breaks. Replacements are very cheap.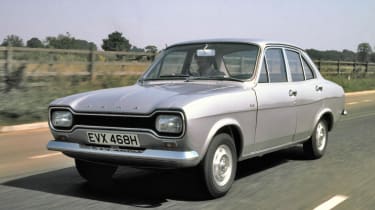 • Whining: although a constant whining from the rear suggests a worn differential, if the noise is only there during cornering it's because the wheelbearings need replacing. Changing them requires a press. 
• Knocking: knocking from the front suspension suggests the anti-roll bar bushes have worn. The steering will also be very vague, but replacing the bushes is easy and cheap. 
• Trim: exterior trim is largely unobtainable, with used quarter bumpers and the 'hockey stick' trim around the rear window particularly difficult to find. Most of the external brightwork is chrome-plated Mazak, so it can't be restored. 
• Electronics: the wiring loom and switchgear (including the column stalks) can be unreliable; the contacts contacts oxidise and the plastic insulators within the rocker switches break up.  
Ford Escort Mk1 model history 
1968: The Escort two-door saloon is announced, in De Luxe, Super and GT forms. There are 1098cc or 1298cc four-cylinder engines. Soon after, a van appears and the 1.1 and 1.3-litre saloons get an automatic option.
1969: A four-door saloon reaches showrooms, along with an estate. 
1970: Engine revisions mean power increases and amended model names. The standard range now consists of standard, L, XL and GT derivatives. The RS1600 also debuts, with a Cosworth-developed 16-valve 1599cc BDA powerplant. The Mexico completes the performance Escort line up, with a 1.6-litre Kent engine. 
1971: The 1300 Sport is announced; it's a lower-spec 1300GT. The Escort Sport also arrives, with XL interior, GT running gear and RS bodywork. The one millionth Escort is built. 
1973: Two-door 1300E arrives, using 1300 Sport mechanicals but with luxury trim. Whole range gets improved suspension design and GT model is discontinued at the end of the year. RS2000 appears, with 1993cc Pinto engine. 
1974: Four-door 1300E goes on sale with metallic paint, vinyl roof and high-spec interior. 
1975: Mk1 Escort is replaced by Mk2 version. 
Owners clubs, forums and websites
• www.avoclub.com• www.seoc.co.uk• www.1300eownersclub.org• www.rsownersclub.co.uk
Summary and prices
Escort Mk1 prices have been steadily rising for some time, with the top of the range Twin Cams and RS1600s dragging up prices of the more ordinary versions. Basic models can still be picked up for around £3000 to around £10,000 for good cars. For a concours Twin Cam with undisputed history, you can expect to pay more than £40,000 today. Projects start at £10,000, with runners coming in at £15,000 and decent examples starting from £25k. 
Even more special are the RS1600s, which today command figures approaching £50,000 in perfect condition. Projects start at just below £20k, with everything else falling in between. As always, watch out for fakes. 
The happy compromise has always been the Mexico and RS2000, with sporty looks and its more robust engines, it sits in the happy medium. Top cars command up to and above £25k, with average cars sitting between £7500-£13,500. 
Looking to buy a future classic? Then take a look at these future classics which could make you money...