Kia says July car sales could be back to normal
Kia Europe boss Emilio Herrera also calls for government support to boost sales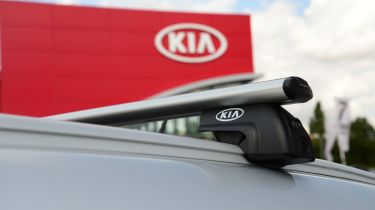 Car sales could be back to normal levels as soon as July, according to Kia Motors Europe COO Emilio Herrera.
April saw the biggest drop in UK car sales on record, down 97.3%, while March also saw a fall of 44.4%. May registrations are expected to pick up as more dealerships start to deliver cars, but it's still expected to be well below the average for the month.
However, Kia's European boss is buoyant about the prospect of sales rising. Speaking exclusively to Auto Express, Emilio Herrera told us: "The reason I believe that is because we've seen in the countries that have reopened a similar showroom traffic than before, which is encouraging.
"Not all the markets are open, so we have to wait for some of the big markets to reopen. But I think by July, everybody will be so happy to get outside of the house and will want a new car."
However for sales to get back to normal levels, Herrera is clear that Governments need to offer financial support. "We need to make sure that the governments provide a good support plan for the industry otherwise that will not happen," he said. "The majority of the countries are looking at a support plan: Germany is looking at it, France is looking at it, Spain is looking at it, Italy also. I'm sure the UK is looking at it, discussing with the SMMT to have a support plan for the industry. 
"With that, the second half [of the year] will be even better than we think."
Kia in the UK hit record sales figures in 2019, with 97,323 cars sold. 2020 was already set to be lower than that, with initial estimates - pre-Coronavirus crisis - set at 92,000.
Do you think car sales will be back to normal by July? Let us know in the comments below...