EV charging: two thirds of drivers would pay more to reserve a public chargepoint
27 per cent of electric car drivers would cough up £10 to reserve a charge point, as network limitations cause frustration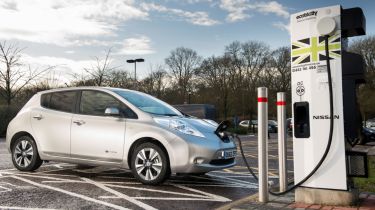 A survey of 1,000 electric car drivers by charge point installer SMS reveals the lack of public charge points, the high numbers of chargers that are out of order, and obstacles to using payment systems, means more than two thirds would pay extra charges to ensure they could power up their cars when needed.
According to the survey results, just over a quarter (27 per cent) would be prepared to pay up to £10, and 33 per cent up to £5. A further 7 per cent would even be willing to go higher at over £10, all to avoid 'charge anxiety'. 
67 per cent of the EV owners quizzed say they wish they'd known more about the availability of public charging infrastructure before making the switch to electric cars.
SMS says that growth in home charger installations is growing 'exponentially', but of its survey respondents only five per cent charge exclusively at home. Its results suggest that 20 per cent of EV owners are completely reliant on public chargers, having no charging option at home or work, while a third of respondents say they use public chargers "often".
According to SMS, the lack of availability and accessibility, coupled with the effect of damaged infrastructure, vehicle incompatibility and inadequate payment options, is driving high levels of frustration. 
"In the race to meet EV charging expectations, targets and market share, companies have deployed – and continue to install – the wrong type of chargers, in the wrong location. Added to this, the payment options are either substandard or created to monopolise the market, and infrastructure maintenance seems to be firmly off the 'to-do' list," says Mark Winn, SMS head of EV strategy. "This is creating a 'perfect storm' of customer dissatisfaction, frustration and charge anxiety for EV drivers, and the future of electric motoring in the UK is coming under unfair scrutiny as a result."
The government has promised that 300,000 chargers will be in place by the time it bans new petrol and diesel vehicle sales in 2030, but progress towards that goal appears slow. Car maker Vauxhall, concerned about the speed of transition to EVs, has launched its Electric Streets of Britain campaign, to encourage partnerships between local authorities and charge point installers that could speed up the roll-out of on-street charge points on lamp posts and bollards.
However, there are dissenting voices. Asif Ghafoor, who is CEO of national charging network Be.EV says it's a waste of time and money to install outdated and slow on-street chargers across the country. Instead, local authorities should be focused on creating ultra rapid charging hubs for communities, making charging quick and convenient.
"Nine times out of 10 once local authorities realise how complicated EV charging is they either file the report and do nothing or ignore it and turn a couple of hundred lamp posts into cheap and cheerful, very slow chargers," says Ghafoor.
"Many of these chargers end up broken or remain unused, and installing them is just a box checking exercise for local councils. In three years' time we'll be replacing them with faster models, or switching them off because they aren't used. They're not futureproof, they're just clutter. Councils are wasting their time installing them. 
Partnership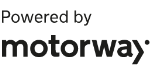 Need to sell your car?
Find your best offer from over 5,000+ dealers. It's that easy.
"Instead, we should be equipping neighbourhoods with hubs of ultra-rapid chargers, servicing every home within a 10 minute walk. People can fit charging their EV into their lifestyle - while they're at work, doing their groceries, dining out, or going to the cinema."
Would you pay extra to book an EV chargepoint? Have your say in the comments below...