New Public Charge Point Regulations aim to fix the UK's rapid charging experience
Easier payment, clearer pricing and telephone helplines staffed 24hrs all form part of a new Government package to encourage public charge point use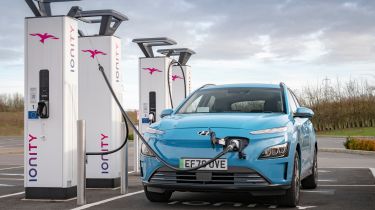 New rules have been introduced around the provision of public EV rapid charge points, designed to improve the experience of users, and help end the frustration of drivers turning up at faulty or inoperative chargers.
The new Public Charge Point Regulations address existing problems with the charge point infrastructure, by mandating certain consistent standards that must be applied by all operators. The rules cover payments, pricing, data and reliability, and it's hoped that the changes will mean drivers can use public charge points with greater confidence - and ultimately encourage more of them to make the switch to electric cars.
One of the more eye-catching features of the new rules is a mandate for 99 per cent reliability, which aims to force operators to ensure that charge points are maintained in a fully-operational condition. The regulations also mandate that charge points must display clear prices in 'pence per kiloWatt hour', instead of the range of charges applied currently, that may include pence per minute, connection fees, and set charges per session.
Chargers must accept contactless payment, and allow for 'payment roaming' so drivers no longer need to download multiple apps for different operators but will be able to pay multiple providers through a single payment service. There's also a mandate for greater transparency around the price of charging, and a requirement that operators provide live data on charge point availability, along with the new reliability standard. All operators must also provide a staffed 24hr helpline to assist drivers having problems using any public charge point.
However, don't hold your breath for the new rules to be applied. Chargepoint operators have a year to make the changes to their networks after the draft regulations are expected to come into force, and they won't have to report their performance to the Secretary of State for Transport until the following year. The rules also exclude slow public chargers - below 8kW - from switching to contactless payments.
"Charge points slower than 8kW tend to be based in local on-street settings and are usually used habitually by drivers who are familiar with the payment app. There is therefore a lower immediate benefit from the additional cost associated with contactless," the Department for Transport says.
Public charging is a major cause of EV driver concern
Fears of queues at public charge points and charging equipment that doesn't work are fuelling a rapid rise in charge anxiety, with 76 per cent of UK drivers saying the country's charging infrastructure causes tension for EV users. 
The survey of more than 4,000 drivers in the UK by YouGov, reveals UK charge infrastructure anxiety is the highest out of five nations polled in Europe - and it's getting worse. Last year only 65 per cent of UK drivers said charge points caused anxiety. 
A huge majority of drivers - 83 per cent - also agree there is not enough charging infrastructure to cope with increasing demand here in the UK.
The reasons for the rising tensions around charge point provision appear clear from some of the other responses. According to the same YouGov poll commissioned by charge equipment maker CTEK, 50 per cent of UK EV drivers reported that chargers are not working at least once in every four times they want to use one, while 52 per cent of UK EV drivers report having to queue for a charger at least once in every four visits. 
Partnership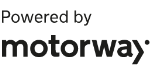 Need to sell your car?
Find your best offer from over 5,000+ dealers. It's that easy.
In spite of their anxieties, the survey also shows that drivers are expecting to switch to EVs in big numbers, with 24 per cent claiming their next car will be either a plug-in hybrid or fully-electric model. With more drivers planning to buy new EVs than ICE vehicles, (12 versus 9 per cent), the numbers expecting to make the transition are currently split 50:50 between full-electric and plug-in hybrid models.
Time for new car insurance? Compare quotes from over 100 top insurers with our car insurance comparison tool powered by Quotezone