ULEZ exemption: classic car drivers find loophole to avoid paying emissions fees
Drivers look to older classic and 'historic' cars as a way to comply with emissions rules
The newly expanded Ultra Low Emission Zone in London is finally in place, joining other similar restrictions in cities across the UK. Despite the legal battles and political wranglings, there are now daily charges in place to drive in these zones unless your car meets the latest emissions rules.
But rather than scrap their older car and buy something new, there are a wave of drivers who are looking to exploit a loophole and swap into an older model which might actually pollute more.
The ULEZ rules across the country mean that vehicles which are over 40 years old are officially considered 'historic'. In addition to making them free to tax and MoT exempt, it also means they don't have to pay ULEZ fees.
This has meant a surge in interest for older cars from drivers in London. Searches for the term 'ULEZ' on the sales and auction website Car & Classic are 30 times higher this year than they were in 2022, and the number of adverts mentioning ULEZ has doubled since the start of the year. 
Specialist dealers are seeing a spike in interest too. Sam Bailey is Managing Director of the SL Shop, which specialises in classic Mercedes sports cars. He says: "We've definitely sold a few cars for this reason. I think people can afford the ULEZ charge but they just don't want to pay it on principle. So they are looking for something older and more interesting which avoids it."
He says you can get an R107 SL – which is famous for being the 'Bobby Ewing' shape from the TV show Dallas – with a 280 straight six engine which is reasonably economical and has bulletproof reliability. "It also has a mega steering lock – they're not quite as good as a London taxi but they're not far off!"
While the idea of an older car may seem like a romantic idea, there are drawbacks. James Elliott is Editor-in-chief of classic car magazine Octane and says: "I suspect it is a nice idea that a lot of people initially entertain, but the reality of keeping, running and maintaining a classic car in London is rather more complicated, especially if your insurance company stipulates that it must be garaged overnight – as most do. A lock-up in somewhere like Fulham costs £350 per month, which is pretty much the same as just paying the ULEZ or getting a very nice compliant car on finance. Personally, I am far more concerned about the number of people being forced to sell non-exempt modern classics due to the ULEZ zone."
This has been one of the most controversial features of the scheme, with owners – many of them elderly - selling or scrapping their 20+ year old cars to avoid the fees. However, there has also been an increase in demand for older, more interesting cars which comply with the emission rules. 
Craig Cheetham runs the Millennium Motor Company in Ramsey, Cambs, which specialises in modern classics. "Anything Euro 4 and with a bit of character has shot up in value," he said. "The very last of the steel-bodied Jaguar XJ8s, for example, are now worth well over £5,000 in good condition. Post-2001 XK8s even more so. Then there are models such as the MGF, Porsche Boxster and Mercedes-Benz SLK that are Euro 4 from 2001 onwards, so are actively sought after as later models. While drivers might be grumpy about having to get rid of their perfectly good diesel, the silver lining could be that they can finally justify buying a car they've always dreamed of."
East London based vet Helen Hasler was enraged when she heard she'd be forced to pay the ULEZ charge of £12.50 per day to drive the 2004 Volkswagen Beetle TDi convertible she's owned from new. "I bought the Beetle because we were all told that diesels were better for the environment. It's been a great car, really efficient and I've become emotionally attached to it. Scrapping it seems like such a waste."
Partnership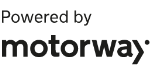 Need to sell your car?
Find your best offer from over 5,000+ dealers. It's that easy.
Helen realised cars over 40 years old with 'Historic' tax status are exempt, which gave her an excuse she needed to fulfil a childhood dream and buy an MGB. Although she really wanted a roadster, the car needs to live outside and be used every day, so she chose a GT coupe instead as it is more weatherproof and practical.
"I genuinely love the way she stands out. People stop and stare in traffic and it's not just because of the yellow paint – she sounds so different to modern cars too."
Would you trade-in your car for a classic to avoid paying the ULEZ fee? Let us know in the comments below...