ULEZ expansion raises £23.6m in a month as 57,000 pay the charge
London's ULEZ expansion has been in force since the end of August and new data gives us an early indication of its effect on motorists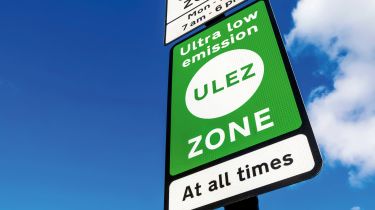 The increase of London's Ultra Low Emissions Zone (ULEZ) to cover the whole of the outer London area generated an extra £23.6m in revenue between its launch on August 29 and September 30. That's according to BBC analysis of the latest data released by Transport for London (TfL).
In the first month of the expanded ULEZ operation, just over 57,000 drivers paid the £12.50 daily charge levied for entering the newly controlled areas in vehicles that were not ULEZ compliant. That broadly means diesel cars built before around 2016 and petrol cars built before around 2006 - although there are exceptions to this. 
The new data also shows that the percentage of ULEZ compliant vehicles in the outer London boroughs where the expansion was implemented has increased from 85% to 95%, with London Mayor Sadiq Khan pointing to this as evidence that the scheme's primary aim of improving air quality is being achieved.
"I've always said that the decision to expand the ULEZ was very difficult", said the Mayor, "but a month on from the expansion we can already see that it is working".
Motorists failing to pay the daily ULEZ charge are issued with a Penalty Charge Notice, but this has only been enforced since September 26, with warning letters being issued prior to that as part of a grace period. The data shows that between £1.2m and £2.4m in enforcement fines were collected between September 26 and September 30, depending on whether the fines were paid within 14 or 28 days. 
The rate of compliance for vans has been significantly lower than for cars, with TfL estimating that around one in seven vans entering the zone were still non-compliant compared to over 96% of cars. 
We have also received an update on the TfL vehicle scrappage scheme, which has so far distributed £120m of its £160m total funding allocation to individuals and businesses scrapping their older vehicles to buy a new ULEZ-compliant replacement. 37,000 claims have been made under the scheme by people replacing non-compliant cars. 
If you're affected by the London ULEZ expansion or any of the other ULEZ schemes being operated or proposed around the UK you may be considering selling your old car and upgrading to a newer one. Our Sell My Car tool brought to you in partnership with Motorway can help…