Five reasons to consider a new Mitsubishi
From the Outlander PHEV to the Shogun Sport and beyond, Mitsubishi's range covers all the bases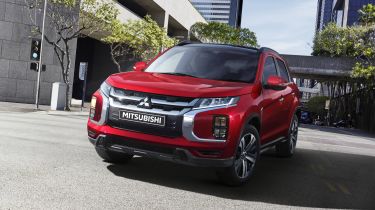 Advertisement feature from

Mitsubishi is perhaps best known for its varied range of SUVs. It created the first plug-in hybrid SUV on the UK market, the Outlander PHEV, and offers one of the most versatile seven-seaters on the market, the Shogun Sport.
But its success in the SUV segment is only the tip of the iceberg. We've broken down five great reasons to consider a new Mitsubishi when you're thinking of purchasing your next vehicle.
1. Warranty protected
Mitsubishi has you covered against unexpected repair costs. It offers a comprehensive five-year, 62,500-mile warranty, with options to extend the duration or mileage cover if you wish to. Plus, the Outlander PHEV also comes with an additional eight-year, 100,000-mile battery warranty.
Mitsubishi drivers also have access to a national network of service centres to help with aftersales care.
2. Take your pick
Mitsubishi covers all the bases with a range of vehicles to fit your particular needs. The Outlander PHEV combines SUV convenience with plug-in economy and the Shogun Sport has great rugged credentials (more on both of those later). There are more options including the Eclipse Cross, ASX and L200, too.
The Eclipse Cross is a mid-sized sporty SUV with a spacious and comfy interior that's a great choice for families, while the ASX is a well-equipped choice for drivers seeking something more compact. A petrol version of the Outlander is available too, and a small family car in the form of the Mirage. If you're looking for something tough and practical for commercial or recreational purposes, Mitsubishi's L200 is a much-loved pick-up.
Mitsubishi offers extended test drives to help you work out which car is best suited to your needs and lifestyle, as well as free home delivery once you've made your decision.
3. Switch to electric
Are you considering making the switch to electric? You can make that jump with Mitsubishi's Outlander PHEV, which combines the space and convenience of an SUV with a battery that you can charge at home or on the road via regenerative braking. The result? A significant reduction in emissions and running costs.
Able to run for up to 28 miles on electric power alone in EV priority mode, it is ideal for the average commute, as well as short journeys such as school pickups or trips to the shops. The Outlander PHEV boasts official figures rating CO2 emissions of 46g/km and fuel economy of up to 139.7mpg, making it considerably more efficient and environmentally friendly than petrol and diesel-powered competitors. The Outlander PHEV is a spacious and versatile vehicle that makes the switch to electric easy.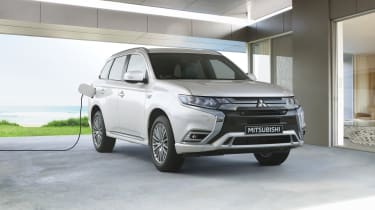 4. Off-road excellence
For anyone who frequently ventures off road, Mitsubishi's credentials ensure that it must have a place on your shortlist.
The Shogun Sport in particular is a top performer in tough conditions. It features Super Select 4WD-II, which can apply power and braking to each individual wheel, a drive mode system that tailors traction depending on surface, and Hill Descent Control. It also includes gravel, mud and snow, sand or rock modes and the ability to switch between high and low range gearboxes and lock the differentials, allowing the Shogun Sport to go where other vehicles fear to tread.
Partnership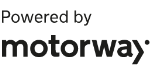 Need to sell your car?
Find your best offer from over 5,000+ dealers. It's that easy.
The towing capacity also makes the Shogun Sport ideal for rugged commercial purposes (and anyone else who frequently needs to haul heavy gear). It can accommodate a braked trailer up to 3,100kg in weight and is fitted with Trailer Stability Assist, which help to optimise safety and performance while towing in any conditions.
The Shogun Sport Commercial model is a great choice for businesses that need to transport heavy loads across any type of terrain. It features driver and front passenger seats only, leaving the rest of the generous space free for transporting tools and equipment.
The L200 pick-up also features the Super Select 4WD-II system, and displays Mitsubishi's off-road excellence. Plus, with a maximum load capacity of up to 4,125kg, the open load bed may be just what you need if you regularly transport bulkier luggage.
5. Check out the offers
Mitsubishi has a range of offers in which drivers can save up to £4,000. For a limited time, you can save an additional £400 by test driving a new Mitsubishi. Each car also comes with three years free servicing to help make the process of looking after your vehicle that bit smoother.
Learn more about Mitsubishi's offers
Fuel economy and CO₂ results for the Mitsubishi Range (excluding Outlander PHEV and Shogun Sport) / Mpg (l/100km) (combined): 32.5 – 56.5 (8.7 – 5.0) / CO₂ emissions: 196 - 113 g/km
Fuel economy and CO₂ results for the Mitsubishi Outlander PHEV / MPG (l/100km) (weighted combined): 139.7 (2.0) / Electric energy consumption (weighted combined): 3.68 miles/kWh / CO₂ emissions (weighted): 46 g/km / Equivalent all-electric range: 28 miles
Fuel economy figures for the Mitsubishi Shogun Sport / MPG (l/100km): Urban 27.2 (10.4), extra-urban 37.2 (7.6), combined 32.8 (8.6) / * CO₂ emissions: 227 g/km.
Figures shown are for comparability purposes; only compare fuel consumption and CO₂ figures with other cars tested to the same technical procedures. These figures may not reflect real life driving results, which will depend upon a number of factors including the accessories fitted (post-registration), variations in weather, driving styles and vehicle load. Outlander PHEV figures were obtained using a combination of battery power and fuel. The Mitsubishi Outlander PHEV is a plug-in hybrid vehicle requiring mains electricity for charging. *There is a new test for fuel consumption and CO₂ figures. The figures shown however were achieved using the outgoing test procedure. Shogun Sport air conditioning system contains fluorinated greenhouse gases. Chemical name: HFC-134a. Pre-chased weight: 0.79kg. Global-warming potential ratio: 1430. Converted CO₂ weight: 1.13t.