Haynes manuals: history, the move online and greatest editions
We look back at the late visionary John Haynes and his famous car-repair manuals
The motoring world was a different place in 1966. A gallon of petrol was five shillings and sixpence, the UK's first motorway had been open for just seven years, and three-point seatbelts had only recently appeared.
Britain's automotive love affair was firmly established by this point, though. There were fewer than two million privately owned cars in the UK in 1950 – a number that had more than quadrupled by 1966, and would climb at a similar rate over coming years. 
Despite this growth, money was tight for UK motorists. The cost of 1966's best-selling car – the Morris 1100 – was £661, roughly the same as the average annual salary at the time. Today, a Ford Fiesta can be had for £16,640 – not much more than half what the average Brit earns in a year.
It was hardly surprising that drivers in the sixties were keen to reduce expenditure where they could, and one of the key cost-saving tools available was the home workshop manual. These taught motorists how to carry out everything from routine oil and brake changes, through to tricky jobs such as removing cylinder heads or replacing cambelts. 
Think of these handbooks, and one name is almost certain to pop into mind: Haynes. Founded by John Haynes (above) in 1960, JH Haynes & Co produced its first workshop manual in 1966, and this guide to the Austin-Healey 'Frogeye' Sprite sold in strong numbers. Other workshop manuals were already on the market, but while these titles – from the likes of Autobooks – were well written and sold in decent volumes, they didn't include step-by-step photographic instructions, nor did they see their authors physically strip down a car.
John Haynes sadly passed away in 2019, but we caught up with his widow, Annette, to find out how the manuals came about. We also asked what made John decide to start his business, which was recently sold for a cool £115million.
"Without question John was a petrolhead first, second and foremost," Annette says, adding that although her husband had a "natural business ability", his ventures "always somehow led back to enjoying cars, on either the road or the race track". John's passion for motoring didn't translate into natural mechanical ability, yet it was precisely this that helped make the guides so successful. Frustrated with the difficulty he and a friend had rebuilding a BMC engine using an official manual, John had what Annette calls his "eureka moment". 
"Neither of them could understand the official manual because it assumed a certain level of knowledge," she says. "So, John dashed out to buy an Asahi Pentax camera to photograph taking the engine apart, and then use the images to help rebuild the engine." 
Annette was closely involved in the founding of the company, typing out the first 10 guides on an IBM typewriter that had been her unconventional but welcome wedding present from John. "It was very much a joint venture between the two of us," she says. "But ultimately it was John's idea, and it was his drive and ambition that built the foundations on which the business grew." Cutaway drawings by Terry Davey were also fundamental to Haynes' success, with his 1972 arrival at the firm bringing artistry and detail that became inseparable from the manuals. "John had tremendous respect for these incredibly detailed images," Annette recalls. "He admired Terry's artistic ability, and appreciated that the cutaways, over time, became synonymous with Haynes Manuals."
Partnership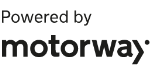 Need to sell your car?
Find your best offer from over 5,000+ dealers. It's that easy.
Manual after manual for car after car followed the Sprite, and the business took off in a big way – helped enormously when Halfords began stocking the guides at the end of the seventies. "Halfords was the bees knees for all things to do with car maintenance and repair, and being listed there gave Haynes authority as a source of information," Annette says. Indeed, the Halfords deal may have been helped by the fact that – prior to the agreement being struck – Annette and her mother would pose as customers and ask store staff whether they stocked the guides.
The Haynes business broadened, being listed on the London Stock Exchange in 1979, while John snapped up other publishing titles and companies. He also opened his own motor museum in Sparkford, Somerset, in 1985, which remains open to this day.
The guides have changed with the times. In 2002, for example, Haynes published the Man Manual, by Dr Ian Banks, giving health advice to a demographic that can be notoriously reluctant to seek help. Guides on everything from beekeeping and marriage, to fighter jets and Star Wars spaceships, followed – and Annette says John recognised the talent of the team behind the manuals: "He was rather proud that the Haynes brand had become so trusted and respected, that it was legitimately able to cover so many subjects."
Haynes recently announced it would no longer publish physical versions of new guides, although existing manuals will still be printed. The firm is looking to the future with "a new automotive maintenance and repair product that covers around 95 per cent of makes and models". And while cars have become ever more complex since the Sprite, Annette says John "genuinely believed most repair and maintenance tasks were easier on modern cars than older ones".
Annette says John's death brought with it countless messages from people who had used his guides over the years, and that he knew his work helped save motorists money. We ask whether his lasting legacy was to democratise car maintenance, and she replies: "That's an observation I'm sure would have made John smile."