Auto Express Father's Day gift guide
A look at some must-have gifts for dads this Father's Day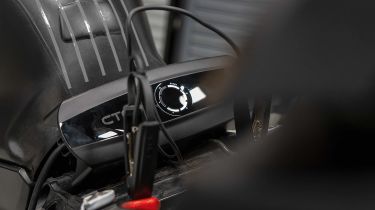 With Father's Day on the horizon (19 June, to be exact), it's time to start thinking about what your car-loving dad might like for the occasion. Or perhaps you're the one who'll be on the receiving end of a gift or two and need to drop some hints to your offspring.
Either way, you'll find something suitable here. Our selection of Father's Day gifts for this year covers car care, cutting-edge tech and road atlases. Take a look through and see what catches your eye.
Autoglym QuikRefresh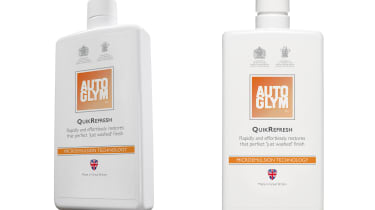 As the name suggests, this new product will quickly refresh your car's appearance by bridging the gap between full, regular washes. Once diluted in water, its wipe-on, wipe-off application would probably be approved by Mr Miyagi, as would its use of microemulsion technology to gently lift light layers of surface contaminants, holding them safely in suspension to minimise the risk of scratches and swirls. QuikRefresh is compatible with the shelf of Autoglym products in your garage, and it will also support the effectiveness of any existing coatings.
Collins 2023 Big Road Atlas Britain and Northern Ireland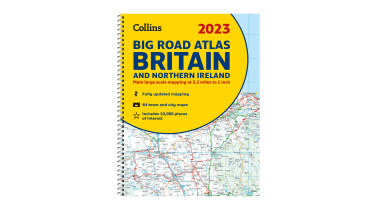 Collins' latest and fully updated 2023 Big Road Atlas of the United Kingdom comes in a sturdy A3 ring-bound format, with a 3.2 miles per one inch scale giving a clear and easy to use view of the road network. In addition, the Road Atlas has 64 town and city maps, and 10,000 points of interest split into over 30 categories including castles, theme parks, sports venues and mountain bike trails. It'll prove a great tool for planning family trips and discovering new locations as we head towards the warmer summer months.
CTEK CS ONE charger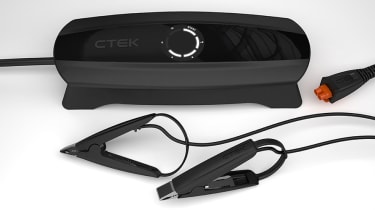 This is no ordinary car charger. The CTEK CS ONE makes replenishing your car's 12-volt battery breathtakingly easy, automatically delivering a customised charge, taking into account the battery's type (lead-acid or lithium), cell health and size. You don't even have to worry about which terminals to plug in, as the CS ONE's clamps are polarity free, making it impossible to make a mistake when hooking up. They don't spark, either.
The CTEK companion app allows you to keep an eye on the voltage and amps the charger is supplying, while also unlocking extra features. There's a 'RECOND' function for restoring battery health, and a 'WAKE UP' setting to resurrect heavily-discharged lead-acid batteries you might have otherwise thought beyond saving.
It can be left plugged in for longer periods for maintenance charging, and thanks to its sleek, black design, the CS ONE will look great in your garage too. It's also topped with an easy-to-read countdown indicator light, giving a visual cue for the charge time remaining before the car can be fired up.
Great Britain A-Z Road Atlas 2023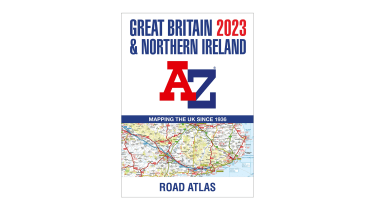 The A-Z brand has a near-90-year history behind it, and its fully revised and updated 2023 Great Britain Road Atlas will prove brilliantly easy to use thanks to its mainland map scale of 3.5 miles to one inch. Additional features include 70 city and town centre street maps, an index to towns, cities and points of interest with postcodes for each, and detailed plans for 16 UK ports and airports, plus the Channel Tunnel terminus. Coupled with handy tourist information such as Blue Flag Beach locations, it's ideal for planning a summer getaway.
Nextbase 522GW dash cam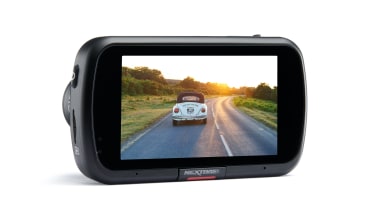 Bringing peace of mind to every drive, a dash cam makes for a brilliant Father's Day gift, and Nextbase's multi-award-winning 522GW model is an excellent choice. It records in 1,440p through a polarising filter to reduce glare and reflections from the windscreen, keeping its footage nice and clear even in harsh sunlight. It includes Amazon Alexa voice command functionality, an Emergency SOS Response feature, GPS tracking and a three-inch HD touchscreen. For additional protection, the 522GW can also be connected to a rear-view camera.
Pioneer touchscreen infotainment system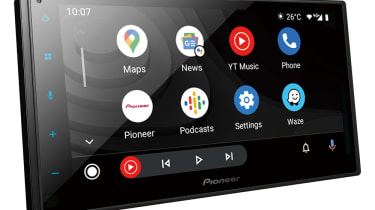 Here's a way of giving your vehicle all the must-have infotainment functions found in a new car. The Pioneer SPH-DA360DAB is suitable for many vehicles with a double-DIN head unit socket, providing a feature-packed and simple to use 6.8-inch touchscreen. It includes DAB+ radio, a USB input, and Apple CarPlay/Android Auto connectivity. Once your phone is hooked up, it's possible to access a wide variety of popular navigation, music and messaging apps to ensure every journey is a breeze, no matter the length, reducing stress and distractions dramatically.