Ferrari LaFerrari - world's fastest road cars
Formula One technology puts the La Ferrari into the hypercar league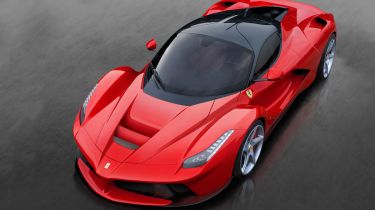 Top speed: 217mphPrice: £1million
Unlike rival hybrid hypercars such as the McLaren P1 and Porsche 918, the LaFerrari uses its petrol/electric power purely for performance. As a result, the 950bhp V12 can blast it to a top speed in excess of 217mph.
The LaFerrari can, according to the Maranello-based marque, blast from 0-62mph in "less than three seconds", while 0-124mph is managed in "under seven seconds". Yes, it's quick.
That said, it's not the fastest Ferrari road car ever produced, as the now legendary 6.0-litre V12-powered Ferrari Enzo – effectively the LaFerrari's predecessor - also had a claimed top speed of 217mph, although some sources have suggested it would go a few miles per hour faster.