What is the fastest car in the world? World's fastest production cars 2023
We take a blast through the past, rediscovering the amazing cars that have held the title of world's fastest production car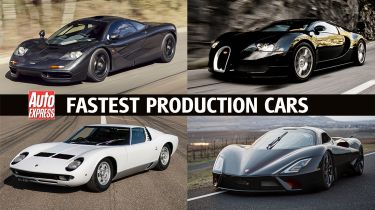 The title of 'fastest car in the world' is one that carmakers and racing drivers have been fighting over since the very earliest days of the motor car. Today, with advanced aerodynamics, lightweight technology and electrification entering the equation, these record road car speeds are reaching some pretty astonishing highs, with some cars even starting to break the 300mph barrier.
In the past, manufacturers which claimed to have the fastest production car in the world would also lay claim to the outright Land Speed Record. However, by the mid-20th Century, the two lists of record holders diverged as land speed record cars started to look like road-going rockets while production cars had to accommodate the need for passengers, luggage and a semi-realistic price tag.
As technology advanced and vehicle ranges broadened, the pursuit of the world's fastest production car title intensified. Early contenders included Mercedes and Jaguar, while Porsche and Ferrari have had an intra-brand rivalry lasting more than 50 years, interspersed with offerings from Lamborghini.
In more recent years, we've seen McLaren and Bugatti both stake a claim, while a number of niche hypercar manufacturers also continue to hunt for the production car record. Small scale competitors often make bold claims of record attempts to squeeze deposits out of potential buyers, but for every Devel Sixteen and 2,500bhp Dagger GT, there's an SSC Tuatara or a Hennessy Venom GT - cars that have put their money where their mouth is.
In 2017 the Koenigsegg Agera RS took the Bugatti Veyron Super Sport's top position - a title it had held on to for seven years - but Bugatti fought back in 2019 with its Chiron Super Sport 300+. The Chiron went on to smash the Koenigsegg's 277.9mph record with a top speed of 304.7mph. However, the prototype car that made this run differed from the production version, so it isn't included in this list for technical reasons.
The 1,750bhp SSC Tuatara almost took the crown for the world's fastest car in October 2020 with a reported run of 316.11mph. But, after a large amount of controversy surrounding the legitimacy of the test, the brand was forced to retract the claim. SSC tried again for the record in 2021 and this time it succeeded in defeating Koenigsegg, setting a new top speed record of 281.6mph.
In 2022, the Tuatara went for another run in an attempt to beat its own record and it was once again successful, this time pressing on to a top speed of 295mph - a speed that is yet to be officially beaten by a production car.
SSC cannot afford to become complacent, though, as its rivals are closing in with both big and small names cooking up strong contenders. Koenigsegg is preparing to regain the title with a new model, the 1,600bhp Jesko Absolut - an upcoming hypercar that has an intended top speed of at least 310mph.
Hennessey is also determined to pass the 300mph mark with its mind-blowing 1,817bhp Venom F5. If either car is able to achieve its goal, this will pose a real threat to the Tuatara.
World's fastest cars: a history
The world's first recognised car, the Benz Patent Motorwagen built in 1898, opens our list with a top speed of 12mph. Little more than half a century later, in 1949, Jaguar had raised these stakes by a factor of ten, with the Jaguar XK120.
Partnership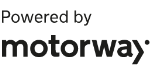 Need to sell your car?
Find your best offer from over 5,000+ dealers. It's that easy.
The fifties were a hard-fought battle between Mercedes 300SL Gullwing and the Aston Martin DB4 GT, both of which were capable of speeds in excess of 150mph. The sixties followed, and with them a flurry of title changes between a range of Italian marques. The Iso Grifo set the tone in 1963, with a 161mph top speed.
A newcomer, the Anglo-American-built AC Cobra briefly stole the crown in 1965, only to be subsequently beaten by the Lamborghini Miura, the Ferrari 365 GTB/4 and the Miura P400S between 1967 and 1969.
Thirteen years passed before Lamborghini managed to top its own record with the Countach, marking the first production car to pass the 180mph barrier. In 1983, German Porsche tuner RUF offered the 190mph BTR, while Porsche's own supercar, the 959, hit 198mph in 1986.
Ferrari built the world's first production car to pass the 200mph barrier in 1987, with the 472bhp F40. Once the nineties rolled around, the McLaren F1 upped the stakes again with a top speed of 221mph, although F1s without rev-limiters have clocked 240mph runs. To this day, the McLaren F1 remains the fastest naturally aspirated car ever built.
The Koenigsegg CCR's short-lived time as the fastest production car in the world began in February 2005, where it reached 241mph at Italy's Nardo Ring. Just two months later the Bugatti Veyron broke through the 250mph barrier and took the crown with a speed of 253.8mph.
Over the last few years, Bugatti and Koenigsegg have been contending for the top spot with a range of lesser-known challengers such as the American supercar manufacturers, SSC and Hennessey. 
World's fastest car timeline
| | | |
| --- | --- | --- |
| Year | Make and model | Top speed (mph) |
| 1894 | Benz Velo | 12 |
| 1949 | Jaguar XK120 | 124.6 |
| 1955 | Mercedes 300SL Gullwing | 150.7 |
| 1959 | Aston Martin DB4 GT | 152 |
| 1963 | Iso Grifo GL 365 | 161 |
| 1967 | AC Cobra MkIII | 165 |
| 1968 | Lamborghini Miura P400 | 171 |
| 1968 | Ferrari 365 GTB/4 Daytona | 174 |
| 1969 | Lamborghini Miura P400S | 179 |
| 1982, 84 | Lamborghini Countach | 182, 188 |
| 1984 | Ferrari 288 GTO | 188 |
| 1986 | Porsche 959 | 197 |
| 1987 | Ferrari F40 | 202.7 |
| 1995 | Ruf CTR2 | 217 |
| 1998 | McLaren F1 | 221 |
| 2005 | Koenigsegg CCR | 241 |
| 2005 | Bugatti Veyron 16.4 | 253.8 |
| 2007 | SSC Ultimate Aero TT | 256.1 |
| 2010 | Bugatti Veyron 16.4 Super Sport | 267.9 |
| 2017 | Koenigsegg Agera RS | 277.9 |
| 2021, 22 | SSC Tuatara | 286.1, 295 |
Now find out more about the top 10 fastest accelerating cars in the world...