"The fresh thinking at Ineos is just what the car business needs"
Editor-in-chief Steve Fowler thinks the Ineos Automotive team's determination will quickly build the brand into a force to be reckoned with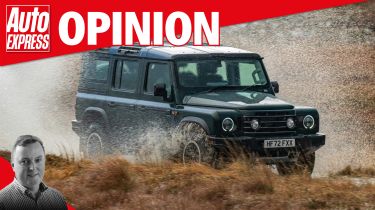 An all-new car from an all-new car company and not a hint of electrification to be seen – who'd have expected that in 2023? Not many, that's for sure. 
The greatest success for Ineos, though, is actually launching its first car – and a seriously credible one at that. Building a new company and a new car, through a pandemic and supply challenges, has taken a huge amount of hard work, dedication and determination. My congratulations go to the entire Ineos team for achieving what others (Dyson, for example) haven't.
You might argue that deep pockets (and Ineos certainly has them) make life a little easier. That's true to some extent, but then, Ineos CEO Sir Jim Ratcliffe didn't get where he is today by frittering away cash on some romantic, fanciful scheme. He's a shrewd bloke.
And one of his shrewdest moves may well have been installing Lynn Calder as CEO of Ineos Automotive. The Ineos Automotive business has its fair share of excellent car-industry veterans, but Calder isn't one of them. She's proven herself as CEO elsewhere within the Ineos empire.
I spent a good couple of hours behind the wheel of the new Grenadier with Calder in her native Scotland, and much as she was happy to give her views on the car, the Ineos business and the automotive world, she listened. A lot.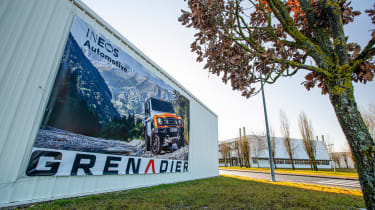 In fact, she had almost as many questions as I did, but that is what she describes as one of the most important aspects of her new job – to listen and to question. Fresh thinking is what the automotive business needs, and it will enable Ineos Automotive to make much better cars.
Ineos also has plans for a smaller, pure-electric 4x4. It will have some serious Calder influence in it and be a better all-rounder, but with the spirit of the Grenadier running through it. Ineos Automotive is off and running. I think it will be a serious force to be reckoned with.
Now read our review of the Ineos Grenadier...