New Ineos electric SUV plans revealed
Plans for a smaller Ineos electric SUV have been announced by company boss Sir Jim Ratcliffe, and our exclusive image previews how it could look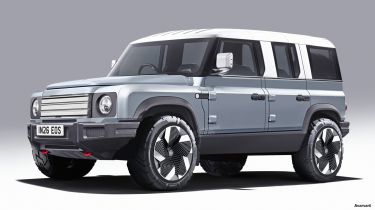 Not content with launching its first model, the Grenadier, Ineos Automotive has started development of a new, slightly smaller, all-electric off-roader.
Auto Express understands that the new model is due to go on sale in 2026, after a pick-up version of the Grenadier. The design is set to be signed off shortly and the technical specification is already taking shape. Our exclusive image shows how we think it might look, taking plenty of cues from its rugged bigger brother.
It's anticipated that the bluff proportions of the Grenadier will be carried over, but the electric car is expected to sit slightly lower, with a few aerodynamic tweaks to help boost efficiency and extend range.
Speaking to Auto Express at the launch of the Grenadier, Ineos boss Sir Jim Ratcliffe revealed more about the company's plans for expansion with an all-electric model. "With the Grenadier itself, clearly its USP is the off-road bit. And I think that we'll try to retain that theme through whatever range we finish up with," said Ratcliffe. "I don't know how much we've talked about the electric version of the Grenadier, but we're well on with that project.
"It'll be fully electric, with a range of 400 kilometres [249 miles]. It'll be a bit smaller than the Grenadier, but it'll look like a younger brother, I suppose. It is an off-road vehicle, so by definition it's quite rugged and therefore it has to carry a bit of a weight penalty, which obviously the Grenadier does.
"But what I'd say is that I'd like the drivetrain equivalent of the BMW engine that we've got: as world class as the petrol and diesel engines that we've got in the Grenadier. What we finish up with needs to be, in my view, as good as any offering.
"The world's changing in that electric field from 400 volt to 800 volt – eventually, I think the technology will leap to 800 volts because it has certain advantages. But we can't wait until 800 volts. That's probably going to be '27' or '28 before it fully matures.
"Ours will be the sort of system you're seeing in Mercedes and BMW today, but as good as it gets. So, 400 kilometres with that vehicle's size and weight would be, I think, a good achievement. Then it becomes a practical car because you can drive from London to Manchester. It's not just a case of being able to drive from London out to Windsor, which is the problem with a lot of electric cars today."
Once again, Magna Steyr will be leading the development, guided by the Ineos Automotive team based in the UK, with Grenadier designer Toby Ecuyer also involved in the styling of the new car. Ratcliffe did reveal that the new model would use a bespoke skateboard electric chassis rather than one from another partner, but that options of who else they would be working with are still open.
"The skateboard is a unique skateboard for Grenadier," said Ratcliffe. "This is no carry-over skateboard from somewhere. We've got a big sourcing discussion going on right now, actually. We've got a concept, we've got a timeline, so 2026 is when we want to launch."
Partnership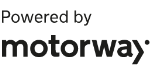 Need to sell your car?
Find your best offer from over 5,000+ dealers. It's that easy.
Ratcliffe also revealed that production would not necessarily be at Ineos's Hambach plant where the Grenadier is made. "No, I think it'd be a mixture," he said. "Ultimately, I suppose you have to think about being in other parts of the world as well. But no, I'm not sure where we'll build the E yet. We haven't decided."
There's also no word yet on a name for the new Ineos EV, but Ratcliffe revealed that there is a likely monicker. "There's a very clever name for the E, actually, but I'm not going to tell you. It's a very clever name, which I think we might pursue," he said.
Click here for our list of the best electric SUVs currently on sale...