Ineos Grenadier Fieldmaster diesel review
We get behind the wheel of the Ineos Grenadier - the spiritual successor to the original Land Rover Defender
Find your Ineos Grenadier
Offers from our trusted partners on this car and its predecessors...
Or are you looking to sell your car?
Advertisement
Verdict
Ineos has done something many thought it wouldn't be able to: it's launched an all-new car company with a credible first model. Scored against Sir Jim Ratcliffe's brief as the ultimate 4x4 in the mould of the original Defender, the Grenadier would be close to the full five stars. But with most vehicles going to what Ineos refers to as 'lifestylers', the on-road manners and lack of creature comforts bring compromises that the car's coolness may not be enough to overcome.
To really understand the Ineos Grenadier, you have to go back before the famed meeting in the West London pub that gave the new 4x4 its name.
Ineos boss Sir Jim Ratcliffe was on safari in Botswana when a chat with his guide turned to the demise of the old Land Rover Defender. "He had about 600 Land Rovers," Ratcliffe told us. "And he was decrying what on earth he was going to do because Land Rover had just announced that they were ceasing production of the Defender."
Ever the entrepreneur, a seed was sown in Ratcliffe's mind, which started to germinate in that famous meeting in the Grenadier pub. So the Ineos Grenadier, the result of "about a billion and a half Euros", according to Ratcliffe, is a single-minded pursuit to build a true spiritual successor to the original Land Rover Defender. And that goes a long way to explaining the good – and the not so good – bits of the Grenadier.
The car has been engineered by contract engineering and manufacturing experts Magna Steyr, which has clearly worked hard to fulfil its brief. As Ratcliffe puts it: "We've got British concept, design and marketing, and we've got German engineering."
The vision has resulted in old-school, some might even say old-fashioned, underpinnings mixed with a great example of industrial design (it's far from pretty) to make the Grenadier what Ineos refers to as "an uncompromising, no-frills, no-fuss vehicle that provides the best-in-class off-road capability, durability and utility". Magna stuck to that brief, yet it's clear that, to succeed, the car is more likely to be sold in the world's swankiest neighbourhoods than to safari guides.
Underneath, the specs point to a pure off-roader. There's a ladder-frame chassis with steel up to 3.5mm thick for the ultimate strength, solid beam axles, coil-spring suspension, recirculating-ball steering, centre, front and rear diff locks, and a high and low-range gearbox.
Ineos has shopped at the best suppliers, including BMW, which is providing the 3.0-litre six-cylinder petrol and diesel engines, ZF for the transmissions, Brembo for the brakes, tractor specialists Carraro for the solid beam axles and Recaro for the seats. With a spec like that, a starting price of £58,000 for a standard five-seat station wagon doesn't look too bad.
If you want to save a bit, not least on tax, you can go for a two-seat utility version from £55,000, although most buyers – initially, at least – will go for two of the Belstaff variants, which are named after a couple of the British clothing company's most famous jackets: Trialmaster (leaning more towards serious off-roading) and Fieldmaster (with a slightly more luxurious bent), both at £69,000.
Partnership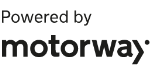 Need to sell your car?
Find your best offer from over 5,000+ dealers. It's that easy.
Incidentally, Belstaff is also part of the increasingly diverse Ineos portfolio, a company with its roots in the petro-chemical industry, but that also owns football teams in France and Switzerland.
Ineos Automotive hasn't missed a trick with add-ons – no surprise, given that it has also brought in some top auto industry people who know their stuff. So the long list of accessories includes lots of lifestyle kit that can be hung off the car's exterior utility belt, and Rough or Smooth packs, which do a good job of describing their purpose. Utility is very much the theme that runs through this car; even the door handles have been engineered to give a rugged, chunky feel, as has the effort you need to open and close the doors – a fair shove is needed for the latter.
The five-seat cabin is spacious and airy, but a fair climb up, while the boot is 1,152 litres large, rising to 2,035 litres with the seats folded (they don't fold flat).
To get into the load bay you have to negotiate the twin boot doors, split vertically in a 30:70 ratio. The thinking is that you'll just use the small door most of the time, but we think it will end up being a bit of a faff, especially because you have to open the small one before opening the big one.
You can extend the carrying space with carefully chosen accessories, but the interior doesn't have the clever cubbies that cars such as the new Defender do.
But if you like your cabins old-school, you'll love the Grenadier. There is a touchscreen with Apple CarPlay and Android Auto smartphone connectivity, plus a few other clever features to help with off-roading, but the centre console has loads of chunky dials and buttons that, in theory, can be operated when you're wearing gloves. The hazard warning light button is a piece of design genius, sat in the middle and surrounded by two delightfully engineered grab handles. But all buttons, and controls generally, are of the no-nonsense type, with the slightly odd juxtaposition of a slick BMW gear selector.
Yet our favourite feature is the airliner-style overhead panel with controls for off-roading and powered accessories. You just want to play with the toggles and buttons, and pretend you're preparing for take-off.
What has also impressed us with Team Grenadier is its willingness to listen – and potentially act. There's no keyless entry or keyless go, for example, just a plastic key with an annoying panic button on it that activates the alarm when you think you're locking the car. It'll change, we're told.
Whether it'll alter the approach that means the Grenadier does without other creature comforts remains to be seen. Don't expect powered seats, auto wipers or lights, a premium audio system or many of the advanced driver-assistance features that we've come to expect (and sometimes been annoyed by) in cars at this price.
Interior quality is a mixed bag, too; hardy and long-lasting, maybe, but not exactly luxurious. Yet that is part of the car's charm – and charm it has by the bucket load. Although that isn't always a good thing. When you've eventually found where to insert that cheap key and fired up the BMW engine – we tried both petrol and diesel models, but suspect the fuel saving on the latter might be worth considering – slotting into drive and heading off feels quite normal.
That's until you first come to turn the chunky, retro-looking two-spoke steering wheel. If you haven't driven a car with recirculating-ball steering for a while, you probably won't remember how vague it can be. Ideal for off-roading, maybe, but on road it can be a bit disconcerting – you'll either learn to live with it or never get on with it.
Turn the wheel and you realise you're going to have to turn it more to head in the direction you want; with 3.85 turns lock-to-lock, it always feels vague and you're constantly moving the wheel to stay in lane.
While we're on our gripes, the wipers – which have an old-school whine to them at the front and the back – do a poor job of cleaning the whole screen and leave a large blind spot alongside the chunky right-hand A-pillar. On a dirty day, we were leaning forward to make sure we could see properly around right-hand bends and at junctions.
The rear wiper isn't much better, only on the larger door and then clearing the area that's mostly blocked by the spare wheel.
While the seats are great, there's a large left footrest that forces you into a slightly uncomfortable knee-up driving position.
Other than these annoyances, the car's on-road manners are reasonable. The ride – for such a off-road-focused car – isn't too bouncy, while the BMW engine and ZF gearbox combination is sublime.
Of the two engines, we'd marginally favour the diesel. You'd be hard pushed to tell the difference from a sound point of view – the diesel is slightly more vocal as you'd expect, mostly when cruising. But the diesel also means more mpg – not that either engine is particularly efficient – and when off-roading the throttle modulation is slightly better.
It's off road where the Grenadier really comes into its own. There's little of the fancy electronic trickery that rivals employ; again, it's just good old-fashioned, no-nonsense mechanicals that should stand the test of time and, if anything does go wrong, should be fixable out in the wilderness.
Getting into the various 4x4 modes is also rather old-school. The separate low-range lever is at odds with the posh gear selector alongside it, with its circular ball and collar underneath that needs to be lifted before you yank – and it is a yank – it backwards to engage low range. Then it's another shove to the left to lock the centre diff.
If it's serious stuff you're tackling and you want to lock the diffs on both axles and use the hill descent system, you must head to the overhead panel and prod a number of buttons in the right order. Oh, and wait for lights on the buttons to illuminate, which you can't see because your finger is on them.
In our view, it's not how you select the off-road modes, it's how they work that's key; there are much easier solutions. Even experienced off-roaders might get frustrated with engaging and then disengaging the off-road settings – we certainly did.
When we did engage the full suite of systems, the Grenadier was impressive over the worst our test route could throw at it. In the worst of a Scottish winter, we bounced it through some wet and slippery tracks, over some small rocks and loose surfaces, and the car felt sturdy, controlled and robust.
We later tried the Grenadier over a tougher man-made off-road course with far steeper, still-slippery inclines and descents, through a deep lake (making use of the wading mode) and at angles that would've had the driver and passenger get a little too close for comfort were it not for the seatbelts holding us in place.
Here the Grenadier was seriously impressive, tackling everything we could throw at it in a fuss-free manner - just as Ratcliffe has intended. In fact, the combination of old-school mechanicals and some more modern tech is impressive - the hill descent control system being smoother to engage and use than on many other 4x4s.
As with the best modern sports cars, the Grenadier flatters drivers; it'll make you feel like an on off-roading hero - it makes life easier over the roughest stuff we could throw at it with, we suspect, more to spare. 
In fact, its off-road ability is so impressive you didn't always feel the need to delve into the 4x4 kit that the car comes with - for example, it managed to cover some pretty sticky terrain without resorting to using all diff locks available.
Even the steering feels more at home off-road with no horrible kick-back through the wheel, although there's still a fair bit of arm twirling required and there are times when the two-spoke wheel makes it difficult to work out which way the wheels are pointing.
It's just a shame that so many owners won't really test the true off-road ability of the car. Other car makers have realised that and dialled up the on-road manners, while still leaving more than enough off-road ability for most. That's not the Ineos way, though.
Time will tell if the Grenadier can build a reputation for reliability, but as one of the three pillars for the brand (alongside looks – you decide on that – and off-road ability) you'd hope that the car would last as long as Sir Jim and his safari guides would hope.
| | |
| --- | --- |
| Model: | Ineos Grenadier 3.0L Turbo Diesel Fieldmaster |
| Price: | £69,000 |
| Engine: | 3.0-litre six-cylinder turbodiesel |
| Power/torque: | 245bhp/550Nm |
| Transmission: | Eight-speed automatic, four-wheel drive  |
| 0-62mph: | 9.9 seconds |
| Top speed: | 100mph |
| Economy: | 28mpg |
| CO2: | 268g/km |
| On sale: | Now |