Jaguar C-Type continuation car: 1953 Le Mans winner reborn
JLR Classic Work's latest Continuation car is a limited-run version of the Le Mans-winning Jaguar C-Type from 1953
This year marks the 70th anniversary of the Jaguar C-Type and its victorious debut at the 1951 Le Mans 24 Hours. In celebration of this, the team at Jaguar Land Rover Classic Works chose the C-Type as its latest continuation model, with a very limited run of "new" examples being built using original methods and materials, and sold to a lucky few customers.
We visited JLR Classic Works' HQ in Coventry to find out how its engineers went about recreating one of the most recognisable and desirable racing cars of all time.
Prior to its unveiling, the Jaguar C-Type Continuation had been worked on for two-and-a-half years. Dan Pink, director of JLR Classic Works, couldn't help but laugh when we pointed out that's two years longer than it took for the original car to be built from scratch.
"That is the joke we've been making, that they got it done in that period," Pink said. "But because we're trying to do it exactly like they did and use their techniques, it took longer. It's been, I think, a reasonable amount of time. There wasn't a strict deadline, apart from the anniversary. We're getting it done right."
One would hope the C-Type Continuation has been done right, because no more than 16 are going to be built, with a fixed price Jaguar won't specify other than to say it's somewhere between £1million and £2million.
We got a close look at the first "new" C-Type – known internally as "Car Zero" – to be built, and it's a testament to the expertise of the team how incredible, and authentic, it looks in the metal. The final product is even more impressive when one considers how complex a procedure resurrecting a 70-year-old project is.
One of the biggest challenges was understanding the original data on the car, as head of engineering David Foster told us. "We had a list of parts, but that list didn't reference anything," he said. "We had to break that down and interpret which component goes where. It was extremely time-consuming."
Project engineer David Moore also referenced the time it took to build the C-Type Continuation compared with the original car. "Car Zero took about 2,000 hours to actually build," Moore explained. "The lead up to that, though, is where we've had to go back and find the data. We probably spent about a year and a half trawling through photograph after photograph, going through the archive, trying to work out what we could do."
One of the major differences between the original C-Type and the Continuation is that the former only had to last for 24 hours at Le Mans, while the latter needs to last a lifetime.
"The body [of the original C-Type], which was incredibly thin – stupidly thin, to be honest – lasted 24 hours," Moore continued. "We've increased the thickness by using a thicker-gauge material. Before that, if someone even put a hand on the panel to get in the passenger seat, they would dent it."
Partnership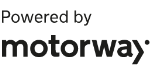 Need to sell your car?
Find your best offer from over 5,000+ dealers. It's that easy.
Jaguar also wanted the C-Type Continuation to meet current FIA approval, so those with in-depth mechanical knowledge may notice non-period changes, such as additional springs on the car's throttle linkage, that were made to meet these requirements. A more obvious alteration is the inclusion of a fire extinguisher.
Another amazing factor in the creation of the C-Type Continuation is the length to which certain members of the JLR Classic Works team went in order to get the details right. Much of the interior and dashboard trim of the original car was made of an artificial leather called rexine, which Jaguar wanted to use on the "new" cars.
"Luckily, we've got a trimmer who is as passionate about this car as we are," Moore added. "He's been in the business for a very long time, so when we gave him the task he went off like a rat up a drainpipe and came back with some samples of the material that someone had claimed was original. 
"We started playing with it and quickly discovered that it was painted, however, and not genuine. He was so disappointed, so he saw it as his quest. He went to everybody he knew in the country to try and find some."
The effort paid off, because a supplier was tracked down who could provide one roll of genuine rexine, which is enough to trim the 16 cars being made.
It's this level of effort, combined with the history of the original C-Type, that makes this Continuation model undoubtedly special, and a great purchase for anyone with a couple of million quid to spare.
Inside Jaguar's lock-up
The Jaguar Land Rover Classic Works headquarters is a vast building, with a warehouse to the rear housing an incredible collection of the two brands' historical and noteworthy cars. We were given a tour by its curator, business development manager Matthew Bailey.
The sheer breadth of the vehicles is staggering. On the one hand, you have SNX 910 – an original Land Rover displayed at the 1948 Amsterdam Motor Show. This was missing for decades before eventually being found disused in a garden in Solihull in 2016 and then restored to roadworthy condition for the first time since the 1960s.
On the other hand, there are the eye-catching orange Jaguar C-X75 stunt doubles, which were used during the filming of the 2015 James Bond movie Spectre. In the film, the car was driven by Blofeld's henchman Mr Hinx – played by Dave Bautista – and chased Daniel Craig's 007 in his Aston Martin DB10 through the streets of Rome.
We also saw a few examples of the Land Rover Defender Works V8 Trophy being prepared for customers. Only 25 examples will be made, each with 399bhp and a starting price of £195,000. Buyers will take delivery at an exclusive three-day event in Herefordshire, where they will benefit from off-road stunt-driver tuition.
Check out the best classic car shows to visit here...