Design Award: Jaguar C-X16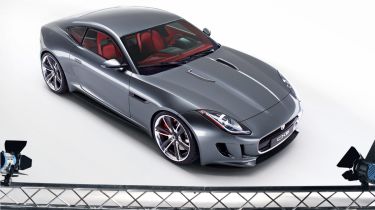 Why it won...
The Design Award is handed to the most stunning motor show concept of the past 12 months, and every year, it's decided by Auto Express readers. You voted in your thousands at www.autoexpress.co.uk, choosing from our glittering line-up of 15 show stand beauties. And one car emerged with a landslide victory...
The Jaguar C-X16 is the spiritual successor to the iconic E-Type, and won nearly 40 per cent of the vote – amazing when you consider it was up against the likes of the Ferrari F12 Berlinetta and Citroen DS9.
As the name suggests, the gorgeous Jaguar is the 16th project to be penned by British design boss Ian Callum. It takes styling cues from 2011's C-X75, with wraparound LED tail-lights and a flat deck at the back, and a rounded grille flanked by air intakes up front.
Even more impressive is the C-X16's new hybrid powertrain. It combines a 375bhp supercharged V6 engine with a 95bhp electric motor to give 0-62mph in only 4.4 seconds and a 186mph top speed. Let's just hope the production version – to be badged the F-Type – looks as good when it lands later this year.