Jaguar F-Pace was nearly called X-Type
Jaguar's design director explains the F-Pace name, the challenges of creating crossover and how it was almost called X-Type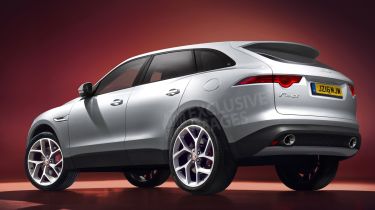 Jaguar created shockwaves this week by announcing the name of its forthcoming SUV and a teasing first image. Now, in a candid interview with Auto Express at the Detroit Motor Show, Jaguar's design director, Ian Callum, has explained his role in the choosing of the F-Pace name, the challenges he has faced in creating Jaguar's first ever SUV and how the daring crossover was nearly called X-Type. "Creatively speaking, I had little role in the choice of the F-Pace name, but I was clear on saying it needed to have a reference to sportiness," he told us. "Both Ralf [Speth – Jaguar Land Rover CEO] and I agreed it needed character. Alphanumeric was not an option and we toyed with many names. We played with the letter X a lot – XQ was one option but we felt Q is too much of an Audi thing, and of course Aston Martin uses Q.
• Jaguar SUV to be named F-Pace
"We even toyed with the idea of calling it X-Type which would have been quite an obvious one. Had there not been an X-Type in the past it would have been a good choice. I was brave enough to go for X-Type but there were a lot of other people who weren't."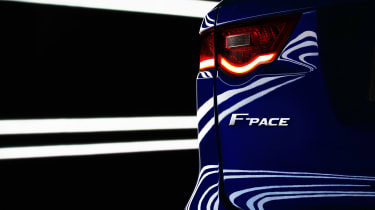 Callum explained around eight names were in the running before being dwindled down to three, with F-Pace being one of them. "I picked F-Pace," he said. "I like it because I think it's got a bit of texture and character to it and I think after time people will get used to it." Callum, a man who has spent most of his career designing sports cars, also admitted he went through a large amount of personal persuasion to design a Jaguar crossover.
"I was persuaded to do it, but I went through my own persuasion, not by the market. About four years ago people said we should start thinking about a crossover. If you had said me two years before that I would have said no, I'm not interested. People within the business and the designers prompted me saying we should do it so I said yes and let's have a go at it – but I said it needed to be a Jag; it can't be a square box."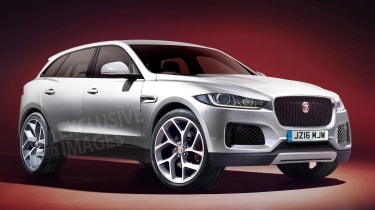 The Scot was more than aware of the pressure on his and his team's shoulders in creating a type of car Jaguar had never built before – and admits it has been a demanding process. "It has been difficult because it goes against every muscle of your body in some ways," he says. "Once I realised that a crossover makes good business sense and that for a lot of young people, they don't know anything else other than crossovers, I said to our team we've got to embrace this car.
"It has to be sexy; it has to have voluptuousness to it. If it means compromising some of the packaging then we'll do it – that's what Jaguars do and we will push back on this obsession of getting the biggest volume inside, the biggest capacity and the largest tailgate opening. I wasn't going to buy into that. I am very pleased with the end result. We have done a good job - I don't think you'll be disappointed."
And Callum revealed that he'd like to do another SUV in the future. When asked could there be an F-Space and F-Grace – just like Jaguar's legendary 1960s ad campaign 'Grace, Space and Pace' – he said: It has been a good project and in fact we might do another one. XJ could be F-Grace!"
What do you think of the F-Pace name? Let us know in the comments below...