The Jaguar XKR-S GT has been confirmed for UK
Jaguar XKR-S GT is most extreme road-ready Jag ever and 10 will go on sale in Britain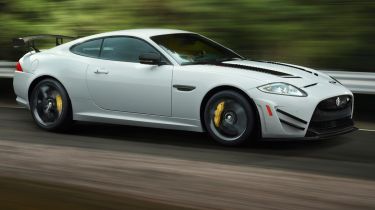 Just 10 examples of the track-biased XKR-S GT will go on sale here, priced at £135,000 each, with first deliveries in October.
Those 10 lucky customers had better be brave; powered by a 542bhp 5.0-litre supercharged V8, with an extreme aerodynamic package and more aggressive chassis set-up, the XKR-S GT is capable of 0-60mph in 3.9 seconds and a top speed of 186mph.
It recently clocked a lap time of seven minutes, 40 seconds, at the Nürburgring – the fastest time ever by a roadgoing Jag.
The news represents a U-turn from Jaguar. It initially said only 30 models would ever be made, all for the US.