What's the difference between Kia and Hyundai?
Ex-BMW M boss now in the hot seat at Kia and Hyundai reveals how he'll differentiate Korean brands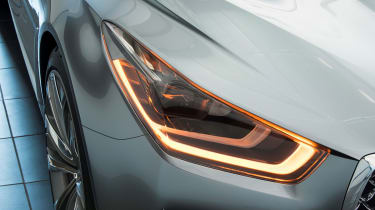 Albert Biermann, the former BMW M engineering boss who now heads up Kia and Hyundai's vehicle test and high performance development, has revealed how he plans to differentiate the feel of the Kia and Hyundai models. "Kia is sporty and young, but still provide good ride comfort and NVH levels but still fun to drive," said Biermann. "Kia GT models will be a little more focussed but the race track is not their business. The Kia brand can be very authentic with GT-Line and GT – it's a very natural fit there." Hyundais will take a slightly different approach as Biermann explains: "Hyundai is a little bit more mature and luxurious with more of a focus on the styling and elegance, perhaps a little more focus on NVH and ride comfort, too.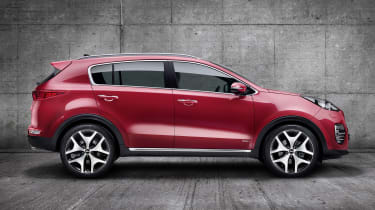 "So there's good reason for Hyundai to have the sub-brand called N to satisfy customers on the performance and fun to drive area. N cars are clearly high performance cars for race track driving, on a different level to the sporty Kias. "Some of the learnings from WRC we will try to use on the N cars. But I don't necessarily rate high performance on horsepower or zero to 60, it's all about precision, fun to drive and enjoying being out there on the track. "Light weight is on the agenda, but it depends what segment. But we want N cars to be affordable and usable everyday, but still able to have fun on a track day." Biermann also revealed there could be high performance on a much higher level, but that N cars will initially be based on existing production models with an emphasis on affordability. He also told us there could be "a handful of models" under the N sub-brand in the next five years.
Get more of the top news stories from the 2015 Frankfurt Motor Show here...