Kia Soul owner's YouTube protest
Frustrated Kia Soul owner takes to YouTube to tell Kia that "you can do better"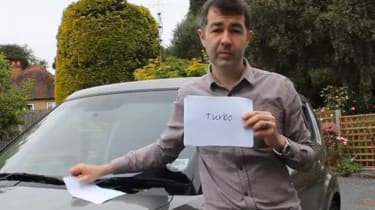 Trying to get a big company to listen to your complaint can feel like banging your head against a brick wall.
But Kia Soul driver, Dr Michael Baker, has found a novel way of trying to get Kia's attention – making a YouTube video in which he details the nightmare ownership experience he's had with his two-and-a-half-year-old Soul.
Taking inspiration from Bob Dylan's Subterranean Homesick Blues video – in which the folk music legend holds up and discards a series of cue cards inscribed with various messages – Mike's clip sees him in front of his Soul with a list of the faults and issues he's experienced.
He explains how the Soul supermini crossover developed a jarring vibration almost from day one. The two Kia garages that have been dealing with the problems have variously tried replacing the turbo, engine mounts, clutch, flywheel and gearbox – and although the latter seemed to cure the problem, it soon returned.
The Soul's steering has also broken three times – requiring three rack replacements!
"In total I've been to the garage some twenty times," Michael explains in the video. Deciding he'd had enough, he said to Kia he wanted shot of the troublesome Soul. But trading it in for a new model would cost £7,600 – and Kia is only prepared to offer a paltry £500 towards this, despite the catalogue of errors Michael has endured.
He finishes the video by saying: "My message to Kia is: you can do better for your customers."
Auto Express got an exclusive interview with Michael and will be taking up his case with Kia – you can see how we get on in a future issue of Auto Express. In the mean time, what do you make of Michael's situation? And what would you consider a fair offer from Kia to be?