Mitsubishi to introduce 11 new models by 2020
As part of Mitsubishi's 'Drive for Growth' plan, six all-new models will be introduced over the next three years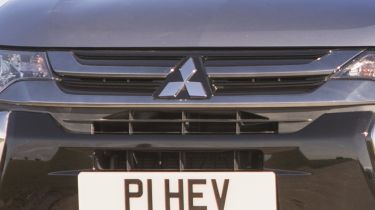 Mitsubishi has launched a three-year strategic plan called 'Drive for Growth', which will see the brand launch six all-new models by 2020 and invest over 600 billion Yen (£4.04 billion).
As part of the plan, the Japanese marque is targeting a 30 per cent boost in annual sales to 1.3 million vehicles globally. R&D funding has increased by 50 per cent to 133 billion yen (£894 million) to further boost its presence in the EV market.
Mitsubishi's product expansion will focus on the four-wheel-drive SUV and pick-up ranges. In total 11 models will be launched, at a rate of two per year, while six will be completely new models; the recently introdcued Eclipse Cross is one of them.
Mitsubishi also plans on expanding into core markets such as USA, China and Southeast Asia. A new assembly plant was recently opened in Indonesia, further boosting Mitsubishi's presence in the Southeast Asian market. It also expects to double its sales in the Chinese market to 220,000 units by 2019.
Despite the large investments in product renewal and R&D, Mitsubishi also plans on reducing production costs by 1.3 per cent per year. Further cost optimisation comes courtesy of the Renault-Nissan-Mitsubishi alliance and the shared resources between the three marques.
What would convince you to buy a Mitsubishi over other brands? Let us know what you think below...