Czinger 21C: full details on the 1,233bhp hybrid hypercar
We meet the father-and-son team behind the stunning 21C and learn how they plan to shake up the automotive industry
The Czinger 21C may not have the most evocative name in the pantheon of ultra-exclusive, hardcore hypercars, but it certainly caused jaws to drop when it was unveiled back in February 2020, thanks to its dizzying performance stats, fighter jet-inspired seating arrangement and 3D-printed components. Or maybe it was because it looks like something not of this world.
Since then, the Los Angeles-based start-up's first car has broken lap records at the legendary Laguna Seca Raceway and the Circuit of The Americas. And even when it was on static display, the £1.6million speed machine left quite the impression on attendees at the 2022 Goodwood Festival of Speed.
But while the 21C is busy giving the likes of the Aston Martin Valkyrie and Mercedes-AMG One a run for their money, the technology used to create the radical hybrid hypercar has much wider applications, as the father-and- son team responsible for creating the car tell us. 
Kevin and Lukas Czinger's car brand was established in 2019, with the 21C demonstrating the capabilities of the manufacturing system developed by the duo and their other firm, Divergent. But this wasn't going to another scissor-doored diva for posing in, because the objectives for the 21C were to "beat every track record, and every speed, acceleration and braking record," says Kevin. 
Engine and performance
The heart of the 21C is a twin-turbocharged 2.88-litre V8 engine that was developed completely in house, has a redline of 11,000rpm and alone generates 937bhp. Czinger has then paired the world's most power-dense engine with two electric motors on the front axle that combined produce 296bhp, for a total of 1,233bhp. Plus all-wheel drive and torque vectoring, of course.
However, the 21C isn't just about brute force; thanks to an ultra-lightweight aluminium and carbon-fibre chassis, plus a good many AI-designed and 3D-printed components, the Czinger tips the scales at 1,250kg, achieving an elusive 1:1 power-to-weight ratio. 
The result is a 0-62mph time of just 1.9 seconds, with 0-186mph taking 13.8 seconds, and if you keep your foot hard down you'll hit 205mph, according to Czinger – in the track-focused version that is, but more on that later. If the standard 1,233bhp isn't enough for you, though, Czinger can boost the power output from both the V8 and electric motors for a total of 1,333bhp, which should trim down that 0-62mph sprint a little further.
Czinger also claims you can cover up to 12 miles on battery power alone in the 21C, thanks to the American model's regenerative braking and motor generator unit that are used to recharge the 2.8kWh battery, while the more eco-conscious adrenaline junkies out there can run the monstrous V8 on green, carbon-neutral bio-methanol fuel. 
Design
In person the 21C is a rather more subtle machine than you might think. It may be 12mm wider than a Bugatti Chiron, but the Czinger's curves and rounded edges mean there's a genuine sense of sophistication to its styling. The notion of form following function is clear, compared with some of its hypercar rivals, whose looks are all about shock and awe.
Partnership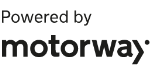 Need to sell your car?
Find your best offer from over 5,000+ dealers. It's that easy.
Naturally for a car that takes a new approach to everything, the 21C's seating isn't your usual side-by-side affair. While the McLaren Speedtail and Gordon Murray Automotive's T.50 boast room for three people, the 21C has a 1+1 pillion layout. But it wasn't used just because it's "very bad ass", as Lukas explains. "The first reason for it is function," he says, "to reduce the frontal surface area of the windscreen, and use more of the fender area for downforce. 
"The second reason was to be able to take a passenger. You don't just want to have a single-seater, so you have the 1+1 layout, where the rear seat of this car is actually very, very enjoyable. It's an emotional experience, and you're very tied into the driver as well so it's a shared experience."
While the production car you see here looks very similar to the one revealed two years ago, the 21C has gone through significant changes since its debut; it was widened from 1,850mm to 2,050mm, and given brand-new front and rear frames and a new suspension system within three months. 
"The technology lends itself to making changes much more rapidly," says Lukas. "To me, this car, for a normal OEM, using normal technology would have taken seven to 10 years to create, but we created it in a fraction of that time because we were able to iterate so much more quickly.
"This car has essentially taken seven to 10 iterations and done it all very quickly, thanks to our ability to capture track data, to simulate and to change the car and get fundamentally new parts onto it very quickly. It's not like we got it perfect on our very first try, but compared with the time it would take an OEM, we probably cut that by 10 times."
3D Printing 
That tech is called the Divergent Adaptive Production System (DAPS), which Kevin and Lukas created before stepping into the hypercar game. It combines AI-driven design software, 3D printing and automated assembly into one end-to-end manufacturing solution.
Essentially, engineers and designers feed critical requirements for a specific component into a computer, which can design parts that use the minimal amount of material possible. Once the design is finalised, it's sent to a laser metal 3D printer that can quickly produce the parts.
Individual pieces are assembled into larger structures, such as subframes, by robotic arms in an automated assembly cell. Kevin says these cells take just five minutes to assemble a 12-piece rear subframe, while one 22m x 22m assembly cell could make up to 150,000 subframes annually. Another advantage is the ability to reprogramme these cells to produce another car very quickly, if demand for one particular model suddenly increases, for instance. 
The end results are stunning, skeletal components, which Kevin proudly shows us. "These things look like they're biologic", he explains. "When a system is adding and subtracting against a set of load cases to be maximally material and energy-efficient, it's like nature. Nature through trial and error is brutally competing for material and energy efficiency, and we're doing the same thing here."
Established brands are already recognising the benefits of this new manufacturing system, and the Aston Martin DBR22 speedster will use a 3D-printed aluminium rear subframe that'll come already assembled from Divergent. 
The firm plans to eventually have printing and assembly centres all over the world, producing parts for millions of cars, not just expensive supercars. Lukas also envisions Divergent's technology being used by start-ups, as well as by established brands, and potentially, companies outsourcing their entire body-in-white manufacturing to Divergent. If they pull it off, it could fundamentally change the way cars are built. But for now, back to the 21C.
"Quite a few" of the 80 examples being produced have already been sold by the time we speak, all going to handpicked buyers. Lukas says: "Some of them are the largest collectors in America and Europe who already have an enormous array of hypercars and really want this one because it represents a new level of performance to them.
"But we're also seeing individuals that are newer to the hypercar scene, and are taken with the technology. They know this car is a turning point in automotive history where we move to a new way of manufacturing, and the 21C captures that moment in time."
They predict that every example will be spoken for by the end of the year, with deliveries set to begin in late 2023. In June 2022, orders were split 50:50 between the high-downforce configuration we're familiar with and the low-drag version revealed during Monterey Car Week in California. There are several differences between the two variants; for example, the 21C V Max ditches the large rear wing and front dive planes to reduce drag and reach an  estimated top speed of 253mph – 3mph faster than the McLaren Speedtail.
More Czinger models to come
However, despite its accomplishments, the Czinger team made it clear that the 21C will be laid to rest at the end of its 80-unit production run, and the brand is already working on a variety of new models. Next up is the four-seat Hyper GT, a concept version of which made its debut alongside the 21C V Max in August. The gull-winged car uses the 21C's twin-turbo, flat-plane crank V8 and two electric motors, although exact performance figures are still under wraps for now.
Lukas reveals that we will see a Czinger EV at some point, but won't be drawn on specifics or provide a timeline for when the firm's first electric car will arrive. 
Similarly, while the father-and-son team inform us that they've been working with mainstream car brands on new applications for the Divergent's potentially game-changing manufacturing system, they stay tight-lipped when we ask which brands will be employing it next. However, they do confirm they're working with brands in the UK and there are already intentions for a factory in Britain.
Normally, sharing your plans to revolutionise the way we produce cars would justifiably be met with a healthy dose of scepticism and plenty of raised eyebrows. But the 21C demonstrates the almost-limitless capabilities of the Czingers' patented technology, not to mention the fledgling car brand it has spawned. And the information we could eke out of Kevin and Lukas during our brief time with them have left us excited for what's still to come.
What do you make of the Czinger 21C? Let us know in the comments section below…