Car sales will surge when lockdown ends
Easing of lockdown restrictions will cause car sales boom thanks to pent-up demand and desire to avoid public transport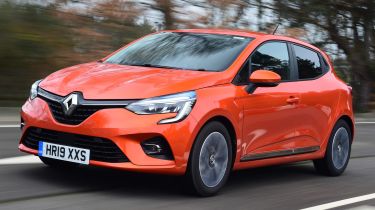 Dealers across the UK will experience a car sales boom when lockdown restrictions are eased, new data suggests.
Of 421 car owners surveyed by BuyaCar - digital motor retailer and sister title of Auto Express - 86.4 per cent said they intend to only use their own vehicle for post-lockdown journeys, while only 4.4 per cent will use public transport and 9.2 per cent are undecided.
When lockdown restrictions were first eased across the UK last year, there was an explosion in car sales, particularly with used cars. If a similar trend occurs this time around and people are indeed looking to avoid public transport, the market could be busy in the coming months.
BuyaCar also believes demand for used cars will be boosted by the fact many will have lower mileages than usual due to having not been used much in the last year, making them more desirable.
When the first English lockdown ended in June 2020, BuyaCar recorded a 70 per cent increase in customers and a 45 per cent rise in demand for home deliveries.
Christofer Lloyd, editor of Buyacar, commented: "Last year, we saw the release of massive pent-up demand at the end of the first lockdown, but our latest research suggests that demand will be even higher this year. 
"This is because many people are now explicitly stating that they would prefer to use their cars when restrictions are eased, rather than other modes of travel, as the simplest way to ensure effective social distancing. 
"More car use is guaranteed to spur more demand for cars, in our view, helped by a strong supply of attractively low mileage models in particular. With such a wide choice of barely used 2020 models, choosing a nearly new model over a much more expensive brand new car has never made more sense than it does now."
If you're after a new car visit our sister site Buyacar.co.uk for the latest deals...