Fuel stations risk closure as petrol sales fall 75%
Many petrol stations, particularly those in rural areas, will have to close due to poor sales during the coronavirus lockdown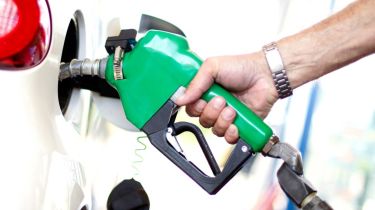 Many petrol stations in the UK, particularly those in rural areas, will have to close in the coming weeks, with the coronavirus shutdown having led to a 75 per cent reduction in petrol sales, while diesel sales are down 71 per cent.
The Petrol Retailers Association (PRA) was warned that the lack of sales is making running some fuel stations unviable, with smaller, independent operators most at risk. Filling stations of this sort have already started closing in rural areas of the west country, Scotland and Northern Ireland.
Brian Madderson, chairman of the PRA, told Auto Express that while some of these retailers are closing "in the short term", it's unknown whether some of those more severely affected will be able to start back up again once the COVID-19 lockdown has passed.
In addition, a number of filling station staff are having to self-isolate, supermarkets are continuing to compete fiercely with independent retailers, and some fuel suppliers are not offering much flexibility on delivery loads and credit terms.
The PRA says it aims to keep a strategic network of petrol stations open across the UK, but advises drivers to check their local fuel station is open before they go to fill up. That said, it's thought that large fuel stations run by supermarkets and oil companies will remain open, so there shouldn't be any cases of panic buying.
The Department for Business, Energy & Industrial Strategy (BEIS) has conducted a survey of nearly 60 per cent of all filling stations across the UK. As well as confirming the sales drops, it also showed that over 60 per cent of the UK's fuel stations have full storage tanks of both petrol and diesel.
They would have purchased this fuel weeks ago at much higher wholesale prices than today's, with Brent Crude (a benchmark price for worldwide oil purchasing) having collapsed to an 18-year low of $20 (approximately £16) per barrel.
The PRA is now calling on the Government to instruct fuel suppliers to give the same 60-day credit terms to independent filling stations as they give to the supermarkets.
"To help freight move and help key workers travel safely and independently through this period of crisis, petrol filling stations must remain open, but this is proving to be a challenge for many filling stations," said Madderson.
"Fuel retailers are having to maintain pump prices at previous levels to avoid suffering significant stock losses. When the COVID-19 restrictions are lifted and high sales volumes return, then we expect to see reductions in retail fuel prices.
"Petrol stations are the Government's tax collectors, with duty and VAT representing 70 per cent of the pump price. It is in their interests that we remain open for business."