Carmakers push European Commission to change CO2 targets in wake of coronavirus 
Combination of tight CO2 targets and closed dealerships see car makers ask EC "for a delay in the application of certain rules"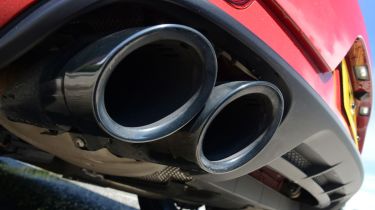 A number of car makers have written to the European Commission asking if "certain rules" can be changed due to difficulties related to the coronavirus outbreak. Auto Express understands the requested changes concern whether tough carbon dioxide targets for 2020 can be delayed.
Carmakers must ensure all the cars they sell emit - on average across all sales - no more than 95g/km of carbon dioxide (CO2) from 2020 and 2021, or face huge fines from the Commission. But with dealerships closed across Europe as countries go into lockdown to fight the coronavirus outbreak, manufacturers are worried that they are unable to sell the cleaner cars necessary for them to meet the 95g/km targets.
Auto Express understands that particular concerns surround 'super-credits' - which allow each car with CO2 emissions of 50g/km or less that is sold to effectively count as two low-emission cars, greatly reducing recorded fleet average emissions.
But with dealerships closed, the electric cars and plug-in hybrids that would allow those super-credits to be claimed cannot be sold. The super-credit system is most generous this year, with each sub-50g/km car sold counting for two vehicles in 2020, but only 1.67 in 2021, and 1.33 vehicles in 2022. With dealerships potentially closed for months, manufacturers are therefore missing out on the most advantageous time for selling EVs and PHEVs.
A spokesperson for the European Commission (EC) told Auto Express: "The Commission has received a letter from the car industry asking for a delay in the application of certain rules. We will reply to this letter in due course."
The EC said it would "use all the tools at our disposal and supporting Member States to mitigate the substantial negative socio-economic consequences of the Coronavirus outbreak." It added these measures "need to be carefully targeted to adequately and efficiently alleviate the socio-economic consequences of the current crisis where it is most urgently needed."
Fines for not meeting the targets are tough, to the point of being potentially crippling for some firms. Every gram of carbon dioxide that every car emits over the limit leads to a fine of €95 (£83), potentially leading to billions of pounds worth of penalties. The rules have seen Fiat Chrysler Automobiles (FCA) pay Tesla to 'pool' emissions with the EV maker in order to meet the targets. The move was rumoured to have cost FCA hundreds of millions of Euros, but this move would potentially be less than any CO2-related fines.
Do you think the European Commission should change the CO2 targets? Let us know your thoughts in the comments below...