Bank holiday traffic: staycations cause busiest weekend of the year
An estimated 18 million leisure trips will be taken during August bank holiday weekend, 1.8 million more than last year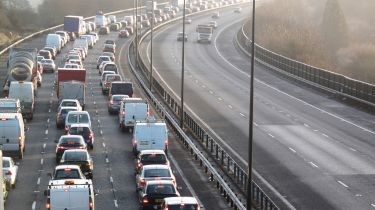 This bank holiday weekend is set to be the busiest of the year on Britain's roads, with 18 million leisure trips being taken by car.
The last bank holiday before Christmas in most of the UK will see an additional 1.8 million car journeys compared with last year, as the continuing coronavirus pandemic makes more people choose to remain in the UK for their holidays, rather than go abroad.
Friday will be the busiest day of the weekend, with an estimated 5.6 million trips planned. Second is Saturday with 4.7 million trips, followed by 3.7 million journeys on Sunday.
The RAC - surveyed 1,835 members about their travel plans this weekend - also conducted research in August that indicated 45 million journeys by road would be taken over the whole month, with 28 per cent of drivers saying they were planning to take more trips than they did last year. The latest research suggests a significant proportion of these trips will take place this bank holiday.
RAC spokesperson Rod Dennis said: "It's been anything but a normal summer for so many reasons, but our research indicates that millions of us are still desperate to eke out the last of the summer and enjoy time away, whether that's a day trip to see friends or family or a long weekend in a caravan or camping. In fact, it may even turn out to be busier on the roads than last year with many more people returning home this weekend after a staycation.
"Both official Government statistics and our own data from insurance customers show that weekend traffic is now back to pre-lockdown levels. The numbers of people breaking down are also around where we would expect them to be for late August."
He added: "Our teams will be working incredibly hard to rescue drivers who run into trouble, but in so many cases breakdowns can be avoided. A quick check of a car's 'vitals' – tyre pressure and tread, oil and coolant levels – can make the difference between a smooth trip or one blighted by a breakdown. It's also very important those towing caravans and trailers complete a range of checks, too."
If you need a car to handle the traffic, check out our top 10 commuter cars here...