New DVLA service lets you order replacement logbooks online
Around 500,000 replacement V5C logbooks are ordered every year; new service cuts waiting time from six weeks to five days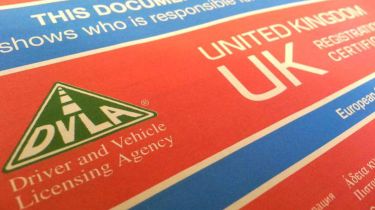 A new online service from the Driver and Vehicle Licensing Agency (DVLA) has slashed the time it takes to order and receive a replacement V5C logbook from six weeks to just five days.
The DVLA receives roughly half a million requests for replacement logbooks due to loss or damage, and the postal system that was previously the only option (but continues to be offered) requires drivers to post in a V62 request form, together with payment of £25, and then wait a month and a half for a new V5C to be delivered to them.
The new online option slashes that wait time significantly, and while the cost remains the same, online payment methods mean drivers no longer need to find their chequebook, or buy a postal order. Those wishing to order a replacement V5C should visit the DVLA's website to access the service. 
The DVLA has been experiencing significant delays due to staff working from home and other difficulties brought about by coronavirus, while some of its postal-only systems are at odds with digital services that allow drivers to renew their VED road tax online, or gives private parking companies access to driver details so tickets can be issued. 
The online replacement V5C option is part of a series of modernisations and improvements being made by the DVLA, and is the second such system to be launched by the organisation lately. Back in June, the DVLA allowed drivers to change the address on their logbook electronically, rather than having to go through the rigmarole of posting in hard-copy documents.
The DVLA's chief executive, Julie Lennard, said: "DVLA's new online service to apply for a duplicate log book is quick and easy to use and means customers who have unfortunately either lost or damaged theirs will receive their new document within a matter of days.
"We know how important a log book is to motorists so if you have lost or damaged yours, the quickest way to get your duplicate document is go to GOV.UK.
Click here for more info on how to transfer car ownership...