Half of UK cars must be electric by 2030 to meet climate-change goals
Climate Change Committee says that as well as banning sales of new petrol and diesel cars from 2030, 46% of all cars - or 16 million vehicles - on the road must be EVs by that date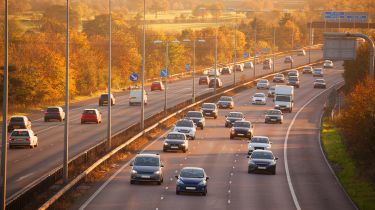 The Government's ambitious plan to cut carbon dioxide (CO2) emissions by 68 per cent by 2030 will require 46 per cent of the UK's 35 million cars to be zero-emission vehicles, according to the Climate Change Committee (CCC). 
The Prime Minister recently announced his intention that the UK should dramatically reduce its emissions (with the 68 per cent drop from 1990 levels) on its way to becoming carbon neutral by 2050, but such a shift will require huge changes for motorists.
Drivers are already getting their heads around the fact that the ban on sales of new petrol and diesel cars has been accelerated from 2040 to 2030, following a consultation. But the new ban does nothing to outlaw the use or sale of conventional cars that are already on the road by that date.
That could all change if the CCC's recommendations become policy, however, something that would require replacing around 16.1 million cars, based on current ownership levels. There are currently around 200,000 EVs registered in the UK, meanwhile.
The economic or environmental feasibility of any endeavour to hit the target is not addressed in the CCC's letter, but putting 16.1 million new cars on the road by 2030 would require almost every single one of the circa two million new cars registered in the UK each year to be EVs over the next nine years. 
Aside from the extra expense electric cars currently have over their petrol and diesel counterparts, not to mention the availability of chargepoints for those without driveways, such a rapid acceleration of EV uptake could be problematic from a production point of view. Scientists have previously warned of supply chain issues relating to materials such as lithium and cobalt that are vital in battery production. 
The manufacture of new cars - for example steel smelting, paint production, factory power, and component shipping - also generates emissions, while producing a battery for one electric car requires mining, moving and processing around 225 tonnes of material according to some estimates. A recent report from Polestar shows that while EVs are more polluting to manufacture than petrol and diesel cars, they are more environmentally friendly over their lifetime because of lower emissions while they are actually being used.
How could the UK hit 50% electric cars by 2030? Have your say in the comments...