Sales of new diesel lorries banned from 2040
Overhead electrified gantries could power electric HGVS, as new internal combustion engined trucks won't be sold from 2040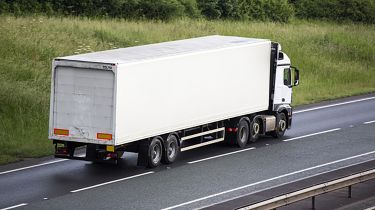 Sales of new diesel HGVs will be stopped from 2040 as part of the Government's drive for the UK to become carbon neutral by 2050. Sales of new lorries weighing between 3.5 and 26 tonnes with engines will be banned in 2035.
One possible alternative to HGV diesel engines would be a series of overhead power lines that would feed electricity to trucks via a pantograph on motorways, with batteries taking over on smaller roads.
A consultation will take place before the ban commences, but the Road Haulage Association has already hit out at the announcement, calling the plans "unrealistic" and saying that, while it supported the net zero initiative: "These alternative HGVs don't yet exist – we don't know when they will and what they will cost."
Other ideas contained in the Department for Transport's 'greenprint' series of ideas include decarbonising aviation by 2050 via a 'jet zero' initiative, with Transport Secretary Grant Shapps suggesting that hydrogen-powered planes could play a role in future air travel.
All 40,000 cars and vans run by central government will be fully zero emission by 2027, while legislation will be published later this year mandating that all new domestic EV chargers will be smart, allowing communication to take place between the car being charged and the electricity grid. Smart chargers allow energy providers to better manage demand, balancing the delivery of electricity to cars with the time of day, the state of vehicle charge, and other power draws being made on the network.
Announcing his department's ideas, Grant Shapps said: "Transport is not just how you get around. It is something that fundamentally shapes our towns, cities, and countryside, our living standards and our health. It can shape all those things for good, or for bad. Decarbonisation is not just some technocratic process. It's about how we make sure that transport shapes quality of life and the economy in ways that are good.
"It's not about stopping people doing things: it's about doing the same things differently. We will still fly on holiday, but in more efficient aircraft, using sustainable fuel. We will still drive, but increasingly in zero-emission cars."
Check out Arrival's all-electric panel van here...