Stellantis sets up joint venture to recycle old car parts
Peugeot and Citroen's parent company will launch an end-of-life recycling programme in an attempt at extending the life of its vehicles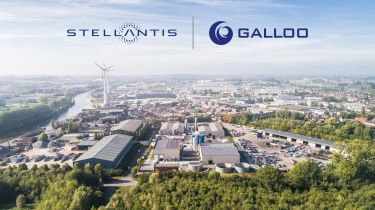 Stellantis – parent company of Peugeot, Citroen and Vauxhall – has signed a joint venture with metal recycling firm Galloo that will see it buy back cars and refurbish parts from crash damaged and other end-of-life vehicles, improving its circular economy and contributing to its target of net zero by 2038.
Initially launching in France, Belgium and Luxembourg later this year, the Stellantis-Galloo partnership is also expected to arrive in the UK in the not-too-distant future. The setup will use "selected authorised treatment facilities" to collect end-of-life vehicles, to then recover parts for "reuse, remanufacture and recycling."
Stellantis senior vice president for global circular economy Alison Jones said: "Making it easy for customers to recycle their end-of-life vehicles is a crucial element to reduce the environmental impact of our vehicles."
The recycling and reuse process is designed not only to reduce Stellantis's carbon footprint, but should also lessen the company's dependence on raw materials – including rare metals or parts subject to global supply issues.
"Returning parts and materials to the value chain preserves scarce resources", Jones said. "Working with Galloo in partnership through their shredding treatment and post-treatment to be able to access that raw material, is critical to us to be able to increase the [recycled] material up to 40 per cent in new vehicles by 2030 onwards…
"There is a value chain. If we can be in that value chain, it is of value to Stellantis. It also gives us access to ensure if materials become scarce, we are in that value chain; steel, aluminium, also copper, and other rare materials in batteries. We need to be in that value chain to ensure we can source that scarce material," she told us.
"A third reason is there is legislation coming around the responsibility of an OEM to take back vehicles. In terms of the increased responsibility to offer that service – to take it back – in a more proactive way," Jones insisted. "The partnership with Galloo enables us to do that both through software and physical infrastructure that they have and to enable us to build on the other objectives we have."
Jones couldn't give us a timeline for when the initiative might expand to other European countries including the UK, but did confirm that British customers are already able to buy reused and refurbished parts through the Stellantis dealer network. Any future recycling service would be in addition to this.
The SVP said this end-of-life recycling program will look to contribute a 10-fold increase in recycling revenues and a four-fold boost in parts revenues by 2030, with a target of generating more than €2bn in 2030 – as outlined by Stellantis's Dare Forward 2030 plan.
Do you think the car industry should recycle more spare parts? Let us know your thoughts in the comments section...