Car makers warn of post-Brexit EV tariffs causing UK price rises
Manufacturers fear price rises will hit exports of cars to the UK, but Euro politicians are reluctant to modify Brexit arrangements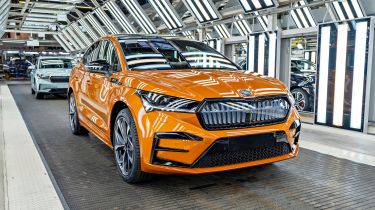 An "urgent plea" has been made to the European Commission by the European Automobile Manufacturers Association, to prevent new taxes putting up the price of electric cars exported and imported between the UK and EU.
If Europe's parliament fails to comply with its request, ACEA warns a 10 per cent tariff will be placed on electric vehicle exports to the UK, its largest trading partner, from January next year. ACEA has calculated this could cost its members 4.3bn Euros over three years, and could potentially reduce EV production on mainland Europe by almost half-a-million vehicles.
The tariffs will apply under 'rules of origin' regulations negotiated as part of the Brexit arrangements, which state that all battery parts and some battery raw materials must be locally sourced within the EU or UK. The ACEA says that achieving this is "practically impossible" today.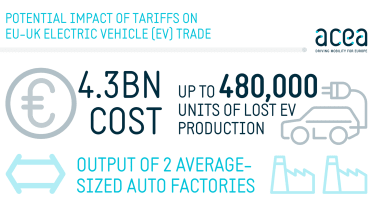 "Driving up consumer prices of European electric vehicles, at the very time when we need to fight for market share in the face of fierce international competition, is not the right move – neither from a business nor an environmental perspective," commented Luca de Meo, ACEA President and CEO of Renault Group. "We will effectively be handing a chunk of the market to global manufacturers."
The ACEA and Renault boss argues that Europe should be supporting the transition of industry to net-zero, and "not hindering it". ACEA is calling for a three-year extension to the phase-in period for the new regulations, with de Meo urging the European Commission "to do the right thing" as industry needs more time to build up the kind of scale required to meet the rules of origin regs.
The UK government and UK car makers have both said they're optimistic that a new agreement can be reached before the January 2024 deadline, but there have been reports from across the Channel that political consensus for such a move is not universally acknowledged. Thierry Breton, the EU's internal market commissioner, recently told the Guardian "if something has been negotiated, it shouldn't be changed", while ACEA sources have acknowledged that the Brexit arrangements are "politically very sensitive" within the European Commission.
Click here for our list of the best-selling cars in the UK...