'Welcome to our celebration of the UK's finest new cars'
Despite a tough year for the automotive industry, Steve Fowler thinks there is much to be celebrated at the Auto Express New Car Awards 2020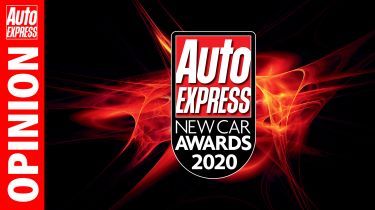 Our New Car Awards are a little later in the year than usual, but 2020's list of winners proves that there's no let-up when it comes to the car industry's ingenuity and drive to provide ever-better models.
This will be a year we will never forget, but it's also a year when personal transportation became far more important than ever. We've shown an increasing desire to buy cars that not only protect us, but also protect the world around us.
Every winner you see in this issue is the result of meticulous testing that starts with an analysis of what's most important to buyers of that type of car. They're models you can buy or recommend with the knowledge that they've been through the most thorough analysis in the business.
Normally, we present our Awards to the great and good of the car industry at a lavish ceremony. This year we've had to stick to our website - see this year's Awards presentation for yourself here.
While we're celebrating the very best cars you can buy, I'd also like to take a moment – if I may – to celebrate the people you can see listed to the left: the team responsible for bringing you Auto Express every week.
Many of my colleagues I've only seen on a screen over the past six months, yet they've continued to amaze me with their creativity and sheer hard work in the most challenging of times. From top (well, second from top) to bottom, I'd like to thank them. I've been working in automotive journalism for nearly 30 years and edited numerous titles, and if I had an award to give to the best team ever, I'd give it to this lot!
This special issue is also an opportunity to thank you for your continued support and thank everyone who contacts us, too. In these changing times it's good to hear what you think and what you want from your cars.
Watch the full awards presentation once again right here...