'Judging by 2020's stats, demand for EVs is growing'
Steve Fowler finds some positive all-electric figures from a year of sales doom and gloom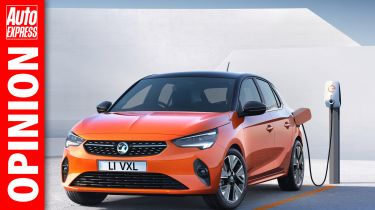 Poring over the annual new car registration data reveals no end of hidden detail. But it's no coincidence that, among all the negative figures on the spreadsheet from the Society of Motor Manufacturers and Traders, the few positive numbers seem to be alongside those car makers who are fast becoming known for their electrified cars.
Yes, MG and Tesla have done well and seen sizeable sales increases, but Toyota also posted a healthy increase in market share, no doubt off the back of advertising campaigns for its 'self-charging hybrids'.
I know that there are many who roll their eyes at the very thought of EVs, yet we're fast heading towards 2030 and the date when our government has decided that only electrified new cars can be sold – whether we like it or not.
But judging by 2020's stats, UK buyers are embracing electrification. Taking Toyota's (and others') full hybrids out of the mix, more than one in 10 new cars sold last year came with a plug; nearly seven per cent were full EVs with the rest being plug-in hybrids.
So will EVs overtake declining diesel sales this year? Not so, according to the SMMT's Chief Exec, Mike Hawes. But it will surely be close.
Demand for EVs is clearly growing, but Hawes used the announcement of the 2020 stats to push for a few things that need to be done to accelerate the demand.
We need £16billion to be invested in the charging network, he said, especially around on-street charging. We need to be competitive in attracting new electric models to the UK, too. Currently our government's EV incentives aren't as good as they are elsewhere in Europe. And we need to attract investment into the UK to see battery manufacturing grow to compete with the rest of the world. We've got nine years to go and the clock is ticking.
Check out everything you need to know on the 2030 ban here...