"Drivers are cash cows, fined millions for using our own streets"
Hugo Griffiths says authorities need to rethink how motorists are treated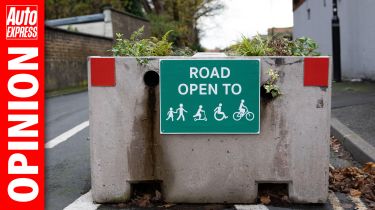 We're all operating under tough circumstances, and it's understandable that people make mistakes. But our investigation into Low Traffic Neighbourhoods tests the limits of how much slack can be cut.
The story begins in May 2020, when central Government created a £250million 'active travel fund' that councils could spend on projects to encourage people to walk or cycle, rather than drive or take public transport. Roads were often narrowed or closed by the projects, inevitably placing restrictions on motorists.
But there was another catch: local authorities had to act quickly. Councils that successfully bid for the first tranche of funding had just four weeks to get building, and the works had to be completed within eight weeks on pain of the Department for Transport "clawing back" money. Invitations for the second tranche of funding gave councils just a month to submit proposals.
It's no surprise mistakes were made. Wiltshire Council, for example, spent £412,000 banning through traffic in the centre of Salisbury before the City Council decided it wouldn't support the scheme, which was "indefinitely" suspended after less than two months. Similar stories emerged across the country, and E-mails seen by Auto Express reveal London Fire Brigade had to explain to Ealing Council that concrete blocks restricting access could impact emergency-service response times, something that should have been patently obvious.
How authorities think of drivers is also troubling. Several councils talk of drivers "rat-running" down local streets, and when not referred to as vermin, we drivers are cash cows, fined millions for using our own streets.
Roads are not chemistry sets for planners to play with, and neither emergency services nor motorists should be treated like lab mice. Given the money wasted on failed LTNs, authorities should face tough questions about how they treat the drivers they are elected to represent.
Check out our exclusive story on Low Traffic Neighbourhoods here...