'Subsidies for drivers to switch to electric cars are nothing short of essential'
With the 2030 ban looming, Mike Rutherford thinks the government needs to be doing more to incentivise new electric car buyers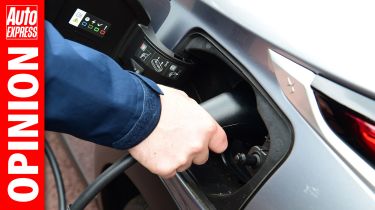 It's half-time in the new-car sales game being played out across Britain in 2021. Despite component and car-supply issues, plus a few other Covid-related difficulties and uncertainties, more than 900,000 cars have been registered in the UK so far this year. With individuals, companies, our country and other vehicle-producing nations remaining a long way from pre-pandemic normality and confidence, almost one million UK registrations in the first six months, then two million possible by year-end sounds pretty damn impressive to me. 
Almost one in 10 new cars registered from January to June wears a Volkswagen badge, making the brand the undisputed number one in the sales league. Sister marque Audi is third, BMW fourth and Mercedes fifth. Only Ford, at number two, offers resistance to the might of the German brands in the top five. Vauxhall, Toyota, Kia, Nissan and Land Rover, in that order, make up the rest of the top 10. Then come Peugeot, Skoda, Hyundai, Volvo, SEAT and MINI.  
So that's four German firms, an American, three Brits, two Koreans, a Japanese pair, plus one French, Czech, Swedish and Spanish company each selling thousands of cars to UK buyers in the first half of 2021. Other big players such as Citroen, Renault, Honda and Jaguar should be right up there, but aren't. 
More worrying is that Fiat hasn't yet hit the 10,000 mark, while sister brand Alfa Romeo has sold just 734 cars, thereby suffering the biggest year-on-year slump of any maker. New owner Stellantis needs to decide whether to dive in and rescue Alfa from choppy British waters, or withdraw the marque on the grounds that a UK dealer network selling an average of four cars per day might be unsustainable. Question marks must also surely hover over its DS brand which, according to SMMT figures, has registered a mere 858 this year. 
On a happier note, as a far wider range of vehicle power options is increasingly available, a steadily growing number of spoiled-for-choice consumers are putting their hands in their pockets and buying them with their own, hard-earned money. The preferred purchase by far remains the pure petrol engine – the type still bought by almost half (48.6 per cent) of customers in 2021. The next most popular power source is mild-hybrid petrol (11.7 per cent), then pure diesel (10.2), pure electric (8.1), full hybrid (8.0), mild-hybrid diesel (7.0) and plug-in hybrid (6.4).
Put more simply, at the halfway point of this year, six in every 10 new cars sold are pure petrol or pure diesel-powered; just over three in 10 are hybrids; fewer than one in 10 is pure electric. Later in the 2020s, the current UK Government aims to effectively turn these sales ratios on their head. A year or two later it effectively craves 10 out of 10 new cars sold to be pure electric. And to achieve its very ambitious (some might say unachievable) goals, it'll need more carrot, much less stick. Meaningful and generous subsidies to incentivise drivers for the colossal switch from petrol, diesel or hybrid cars to pure electrics are nothing short of essential in the coming months and years. 
Partnership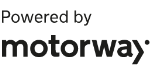 Need to sell your car?
Find your best offer from over 5,000+ dealers. It's that easy.
Looking to buy a fully-electric car? Check out the best EVs on sale here...